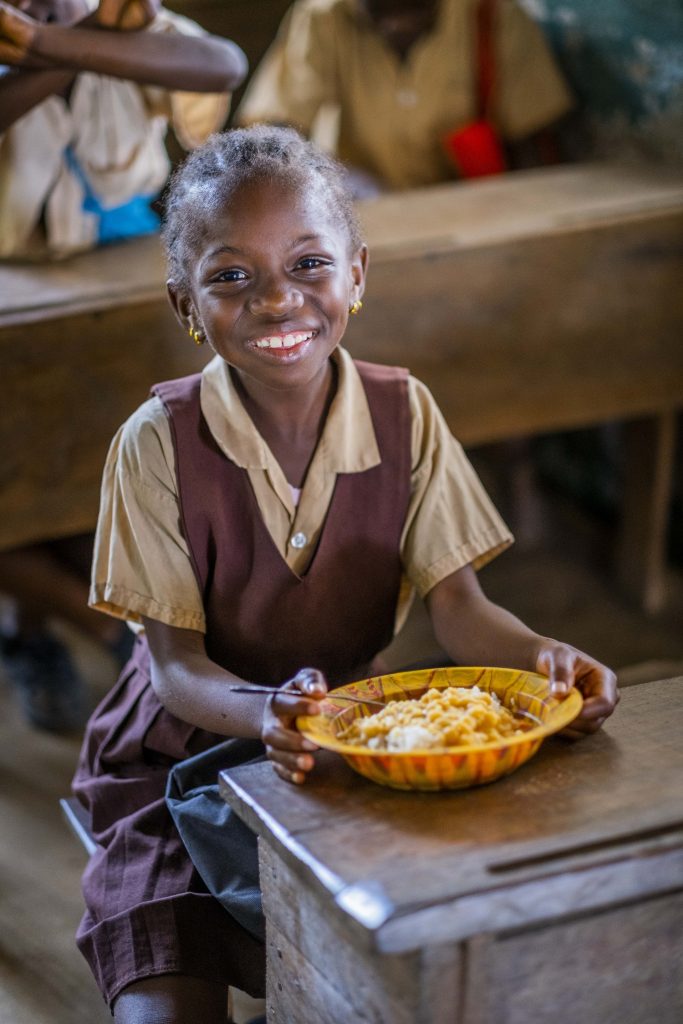 5 minutes with… Mary's Meals
This month, we're spending 'Five Minutes With…' our tenants Mary's Meals – a charity set up by two brothers, Magnus and Fergus McFarlane Barrow, to provide one good meal to some of the world's poorest children every school day.
We caught up with the team on the launch of the 'Double the Love' campaign – give until 31 January 2021 and your donation will be doubled by the UK government, up to £2 million. Read on to find out more, and how you can get involved…

Tell us about your organisation
Mary's Meals provides one good meal to some of the world's poorest children every school day.  Our work is named after Mary, the mother of Jesus, who brought up her own child in poverty. Mary's Meals grew out of the Christian Catholic faith of our founder, and the values and ethos we hold reflect this. We consist of, respect, and reach out to people of all faiths and none.
The charity was set up by two brothers, Magnus and Fergus McFarlane Barrow. Back in November 1992, they had seen the suffering of the people of Bosnia who had fled ethnic cleansing and were now in refugee camps. The brothers wanted to help, so they appealed for aid, blankets and food from around their local community. Less than three weeks later, the brothers found themselves driving to Bosnia as part of an aid convoy. They safely delivered the aid and returned home to their day jobs. To their surprise, donations had continued to pour in, and their dad's old shed was now full of provisions. Magnus took a 'gap year' to deliver the aid, and it's probably the longest gap year in history – as he never returned to his previous job! The donations didn't stop – they still haven't. And so, in 1992 the work was registered as a charity named Scottish International Relief.
Fast forward to 2002, Magnus was visiting Malawi while the country was in the grip of famine. It was here he met Emma, a mother who was dying and who was surrounded by her six children. Emma's husband had died a year previously, killed by AIDS, the same disease that was now about to steal her from her children. Magnus tried to lift the atmosphere by asking 14-year-old Edward, Emma's eldest child, what his hopes and ambitions were.  Edward replied: "I would like to have enough to eat and I would like to be able to go to school one day." This was a call that could not be ignored. It led to the evolution of Scottish International Relief into Mary's Meals as it is today. The shed where Magnus and his family stored donations all those years ago still serves as the global headquarters for Mary's Meals today!
At the heart of Mary's Meals lies a simple idea which can transform the lives of millions of people around the world. Providing a child with one daily meal in a place of education not only feeds the child's body, it helps feed their mind too and provides families with a greater incentive to enrol their children in school. We believe that education is essential to breaking the cycle of poverty. Children receiving Mary's Meals today can grow up well-nourished and well-educated, to become the men and women who will lift their communities out of poverty and end their reliance on aid.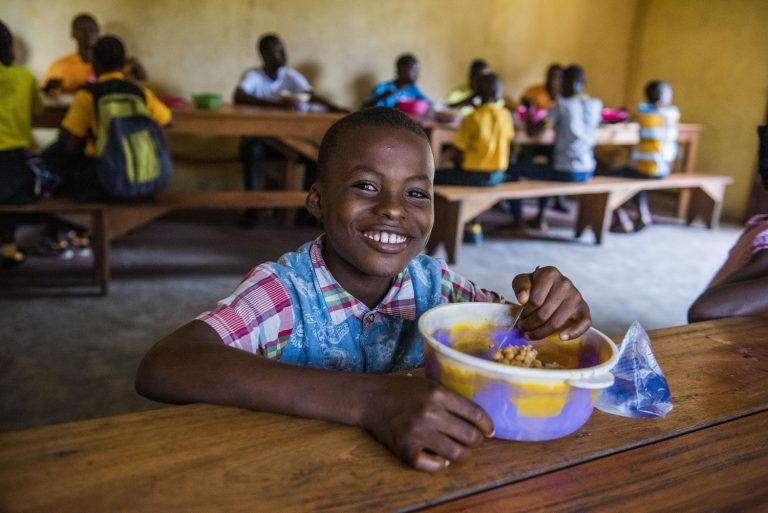 Describe your typical daily routine
At the moment, due to the pandemic, a lot of the time is spent in virtual meetings, on calls and dealing with emails. However, this is to support our incredible army of volunteers and supporters, who continually go the extra mile to ensure the next hungry child can be fed. Working with people across schools, churches, businesses, organisations and individual volunteers enables the message of Mary's Meals to continue to be spread far and wide. The more people we can reach to support the work that needs to be done, the more children we can help.
Why did you choose 54 St. James Street?
We chose 54 St. James Street for its great facilities, but also for its thriving business community (and great restaurant!) and its commitment to equality and social causes. This aligns with Mary's Meals' work of empowering communities in some of the poorest places in the world.
How can others get involved to support your cause?
With it costing just £15.90 to feed a child for an entire school year and Mary's Meals now reaching over 1.6 million children in 19 different countries, we rely so much on our volunteers and supporters. They are the backbone of the charity and work tirelessly to ensure the vision and mission are lived out. From speaking at events to running fundraisers, spreading the message on social media and much more, every "little act of love" makes a huge difference. In the words of Magnus, our founder and CEO, "It never ceases to amaze me that people find so many ways to support Mary's Meals."
Even in light of the restrictions of the pandemic, volunteers have worked hard to find other creative ways of being able to support the work of the charity. If someone reading this would like to know more, please just go to our website and click on the volunteer link for details. By joining our volunteering movement, you can use your skills and passion to make a positive difference.
One really exciting way to get involved at the moment is through our "Double The Love" campaign. Donate today and double your love! Give until 31 January 2021 and your donation will be doubled by the UK government, up to £2 million – meaning we can reach even more hungry children in Liberia with life-changing school meals.  For just £15.90 we can feed a child with Mary's Meals for a whole school year. Any funds raised above the £2m matched funding target will allow children across the 19 countries in which we work to receive Mary's Meals. To donate, please visit marysmeals.org.uk/double-the-love, phone 0800 698 1212 or email info@marysmeals.org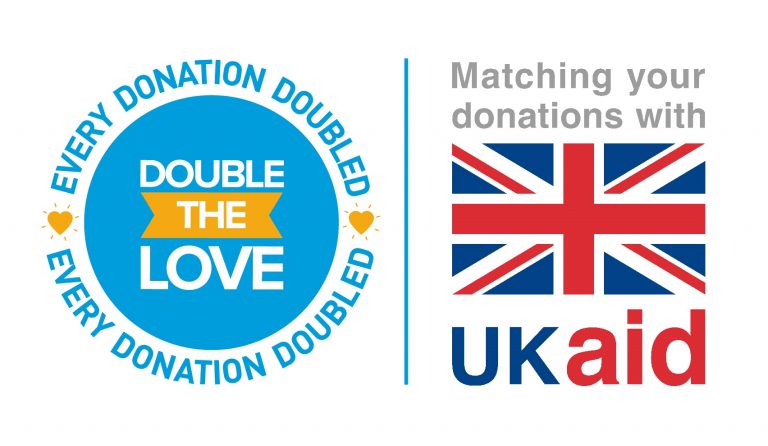 What is on your reading or watch list at the moment?
Our founder, Magnus MacFarlane-Barrow, shares the remarkable story of Mary's Meals in his inspirational book, The Shed That Fed A Million Children. This book has literally changed my life! In his second book, Give: Charity And The Art Of Living Generously, he explores the beauty and transformative power of authentic charity. Both are incredible reads and are available online and from all good bookshops. Mary's Meals also has a fabulous YouTube channel and on there you can watch, amongst others, our latest Mary's Meals film, the inspirational and uplifting Love Reaches Everywhere, featuring Hollywood actor Gerard Butler.
For any further information about Mary's Meals, please visit:
https://twitter.com/marysmeals
https://www.facebook.com/marysmeals
https://www.instagram.com/marysmeals/
https://www.youtube.com/MarysMealsTV
You can also contact Anna Dunne, Supporter Engagement Officer for the Liverpool Region via anna.dunne@marysmeals.org or 07934296559.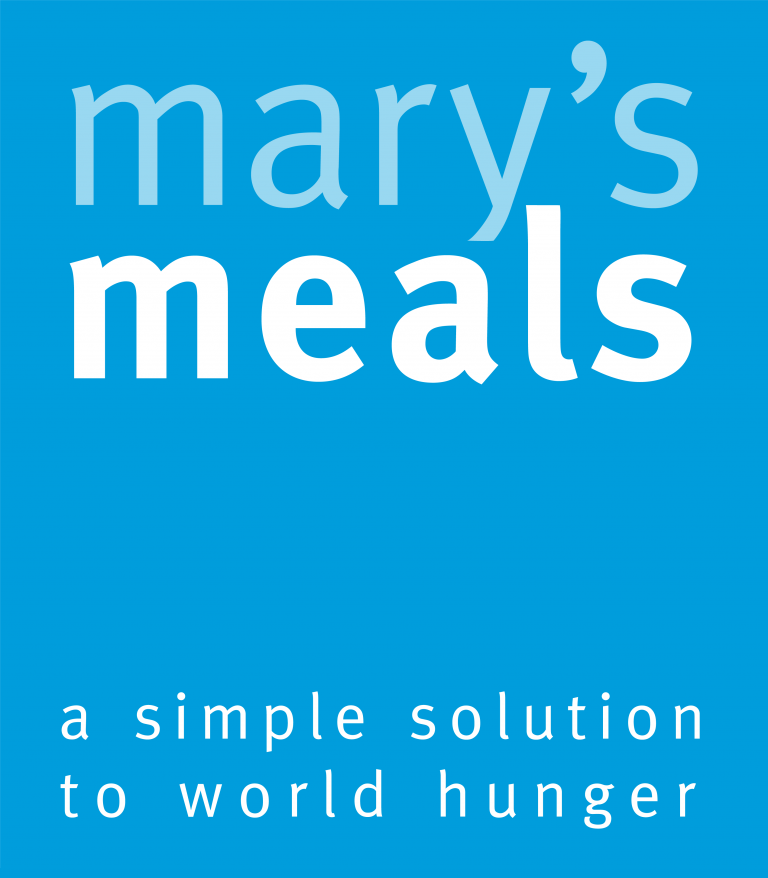 If you are a tenant and you would like to feature in the #5MinutesWith series, contact sarahbrown@thewo.org.uk for more information.