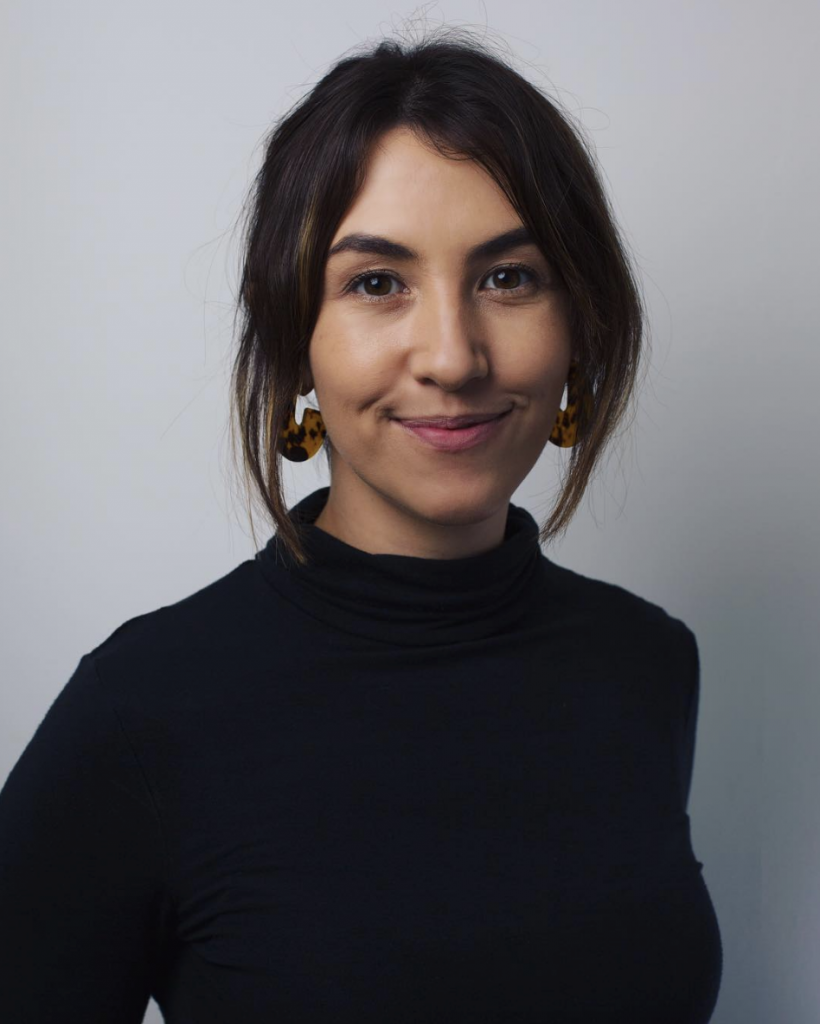 5 minutes with… SOKA Design Agency
This month, we're spending 'Five Minutes With…' our new tenants SOKA Design Agency. From Lincoln to Liverpool, a recent re-location has opened up new doors for the award-winning agency as it continues to grow its client base across the country.
We had a virtual catch-up with Founder & Creative Director, Sophie Karaer, to find out a bit more about the business and what's in store for the agency's future in Liverpool and beyond.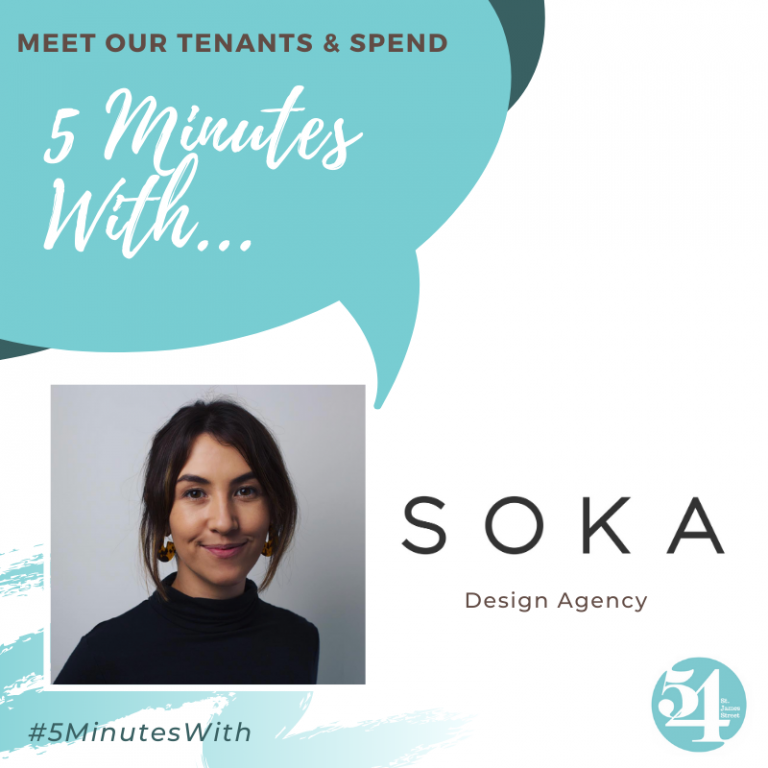 Tell us about your business… 
I am the Director of the award-winning SOKA Design Agency. We are a small team of super-talented designers and website developers. We have a diverse range of clients in different areas of the UK; covering a spectrum of industries, from cosmetics to construction and all sorts in-between.
It is now four years since I set up my freelance design business in Lincoln. Continued success and the development of client relationships meant that I was able to bring in new staff and establish SOKA as a limited company. Having recently made the move to Liverpool I am excited about the prospect of working with new clients in and around the Merseyside area. I am also looking to build on the relationships we have with our established clients such as Iconic London and Lawyers on Demand (LOD).
There are plans to bring in a junior designer to work alongside the more established members of the SOKA team over the next year. We will also be providing opportunities for local students to gain work experience.
Describe your typical daily routine…
I get up and out of bed at 7:30am; throw on some comfy clothes and head out for a walk around Sefton Park, which almost always puts me in a good mood for the day! I then have some breakfast, shower, and start the working day at 9:00am. The SOKA team have a morning group Skype meeting for reflection and planning of the day's tasks. We also use Skype for check-ins throughout the day, given that we work on a remote basis. We've been able to keep to this routine in spite of the pandemic.
I usually take a lunch break early in the afternoon where I slot in a 20 minutes meditation. The working day generally involves a mixture of working on design projects, meeting with clients and managing accounts. The early evening is spent either in the gym, walking, cycling or just chilling out with my boyfriend.
Why did you choose 54 St. James Street?
I had a client meeting at 54 St James Street a few weeks after I moved to Liverpool, this provided the opportunity to take a look around the building. I really liked the feel of the place and decided to spend some time researching The Women's Organisation. After some further consideration I decided that this would be the ideal place as a female business owner to nurture and grow my business in the city.
What would be your top tips for anyone looking to start a business?
I'd advise gaining a few years of experience in your chosen sector before setting up a business. There will ideally be the opportunity to work your way up through a few job roles; which allows you to gain a solid foundation, a real-life understanding of different roles within a business, and the ability to empathise with your own staff when it comes to becoming a business leader.
It's also really important to recognise and work within your limits. Don't fall into the trap of attempting to do everything yourself. You can't be the lead Graphic Designer, Web Developer, Accountant, Social Media Manager and Content Writer all at once, unless you're looking for burnout!  There will be times when it makes sense to outsource. It's essential to look after your mental health; keeping the right balance between work and personal time.
Another recommendation is not to let yourself be bogged down with the surface level aspects of running a business. Branding and marketing are rightly seen as key business activities. However, people will see through the facade if your products or services don't have a solid foundation and substance.
My final tip would be to reach out and let all of your contacts know that you're setting up a business. In my experience friends and family will be more than happy to spread word of mouth, share links to your services, and provide other types of support.
How have you had to adapt your business around the current pandemic?
We have been forced to make some changes as a result of the pandemic. There was an initial drop off in the amount of work. However, we made full use of the downtime; re-focusing on our branding and overhauling our website. Otherwise it has had very little impact on our usual ways of working.
There have been some temporary changes to our service offerings; with clients being given training in the development of social media graphics and money-saving measures. However, I'm happy to say that there has been a gradual return to normal over the last couple of months.
What's on your reading or watch list at the moment?
I've recently signed up to a book subscription service called Reposed. They send out a combined book and self-care pack each month. I find this to be a great way of pausing and indulging in some me-time!
As far as TV, I've recently been re-watching Game of Thrones, I'd forgotten half of the storyline so it's more or less like watching from new. I'm looking forward to the next season of The Handmaid's Tale, and I've been enjoying BBC Two series, Mortimer and Whitehouse Gone Fishing!
For more information on SOKA Design Agency, get in touch with Sophie on 07450292898 or via e-mail sophie@sokastudio.co.uk.
Or you can visit their website sokastudio.co.uk, or find the team on social media on Instagram, Twitter, and Facebook.

If you are a tenant and you would like to feature in the #5MinutesWith series, contact sarahbrown@thewo.org.uk for more information.