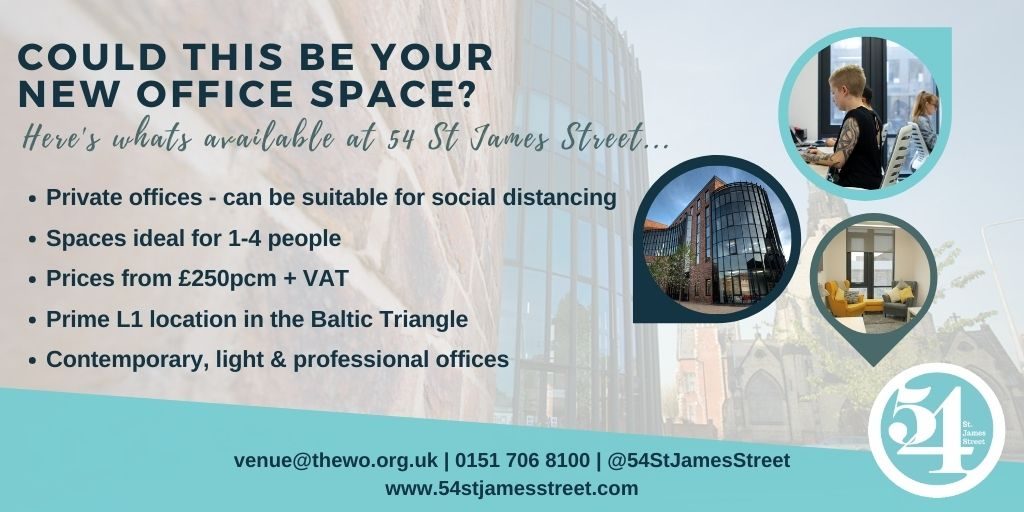 LOCATED IN THE HEART OF LIVERPOOL'S
CREATIVE DISTRICT
Liverpool-based business incubation, virtual office tenancy, high-spec meeting
and conference space and home to The Women's Organisation.
OUR BUILDING IS A COMMUNITY FULL OF LIFE,
NURTURING A DIVERSITY OF PEOPLE AND ENTERPRISES;
RICH INTELLIGENCE, DEBATE AND SHARED PURPOSE.
BE THE FIRST IN THE KNOW...