We are committed to making your event fully COVID-secure.
Our team are working hard and following Government guidance to make 54 St James Street a safe place to welcome visitors.
We have taken the following measure to ensure your event is COVID-safe:
Carried out a full COVID-19 risk assessment
Made sure cleaning, handwashing, and hygiene procedures are in place
Taken all reasonable steps to ensure a 2m social distance can be maintained. Where this is not possible, we have done everything practical to manage transmission risk
PLANNING AN EVENT IN LIVERPOOL?
OUR VERSATILE RODDICK ROOMS CAN HOST BETWEEN 10-120 PEOPLE AND PROVIDE AN ELEGANT AND IDEAL SPACE FOR CONFERENCES, NETWORKING, TRAINING AND MORE.
Events at 54 St James Street offer a light and modern environment, with floor to ceiling windows, roof-top terrace access and on-site catering options for your guests to enjoy. The Roddick Rooms offer panoramic views of Liverpool and the River Mersey and can be used as either one large space or divided into two or three separate areas for up to 120 people.
The Roddick Rooms have natural light and heating and cooling system which can be controlled from inside the room, and are fully equipped with lecterns, static amplifiers & portable microphones and state of the art integrated audio-visual equipment. Video conferencing facilities are available as well as Blu-ray/DVD players and iPod docks.
54 St James Street is located in the heart of Liverpool's Baltic Triangle and just a short walk from Bold Street and Liverpool One. We are accessible via all modes of public transport and offer a central location for visitors of Liverpool.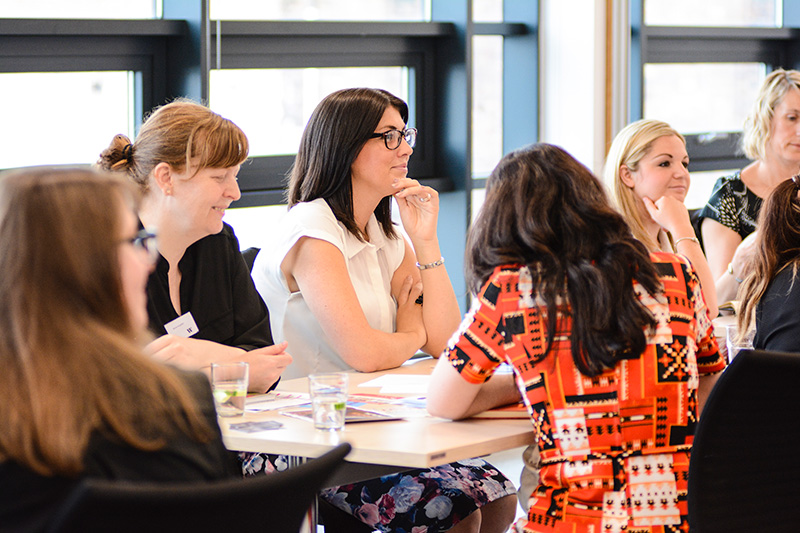 You can contact us to help you decide the room and layout for your occasion, and we promise that our team will go above and beyond to ensure that your event is a success.
Please fill out the form below to make an enquiry about using one of our spaces