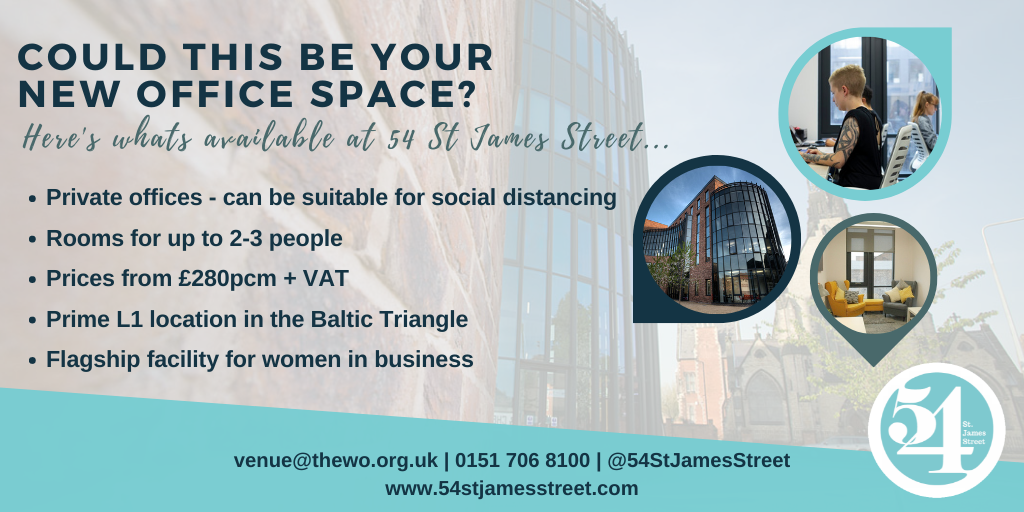 Our stunning flagship building offers light,
modern and professional office space in the heart of Liverpool's Baltic Triangle , with an L1 postcode to women-led businesses
and social enterprises of up to 9 people.
Contemporary offices are available on the first, second and third floor of the building. Varying in shape and size, each of our bright offices have interesting views of Liverpool, and are accessed through wide, airy central corridors.
Each floor boasts communal tea points located in the atrium, designed to encourage breaks from the office and opportunities to meet other tenants and business people. Throughout the building, you will also find a range of modern meeting and conference rooms, plus an onsite café -bar which is currently under development, where you can meet with clients and colleagues alike.
If you're looking for office space in Liverpool's Baltic Triangle, then look no further!
Our building was developed as part of the 'WICED' project; a gender-focused initiative to support women with economic participation and entrepreneurship. Our aim is to ensure that our business services contribute to our tenants' business success.
Our office space not only provides prime location in Liverpool's Baltic Triangle, but also offers a sense of community within our building and beyond. From a friendly reception team to welcome your tenants and visitors, discounted meeting rooms, networking opportunities and business incubation services; we are here for you.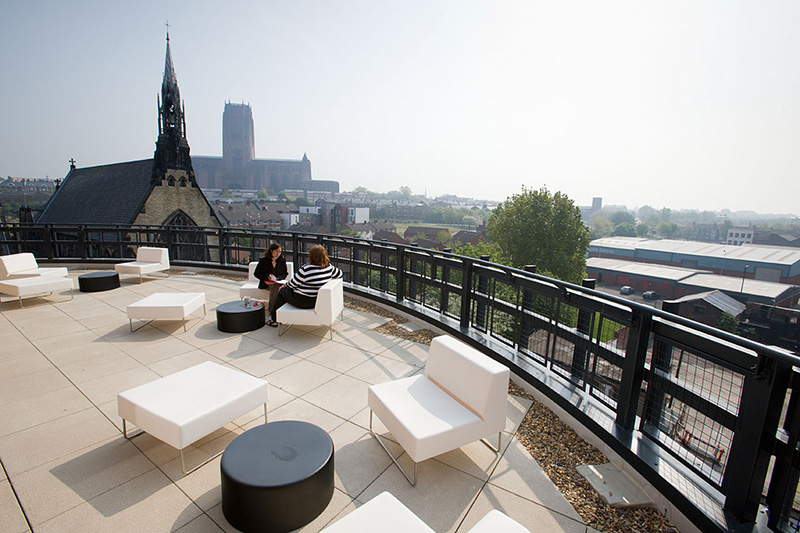 54 ST JAMES STREET OFFERS
EXCELLENT ON-SITE RESOURCES INCLUDING:
If you are interested in any of our services, then let us know by filling out the form below, calling us on 0151 706 8100 or emailing at venue@thewo.org.uk