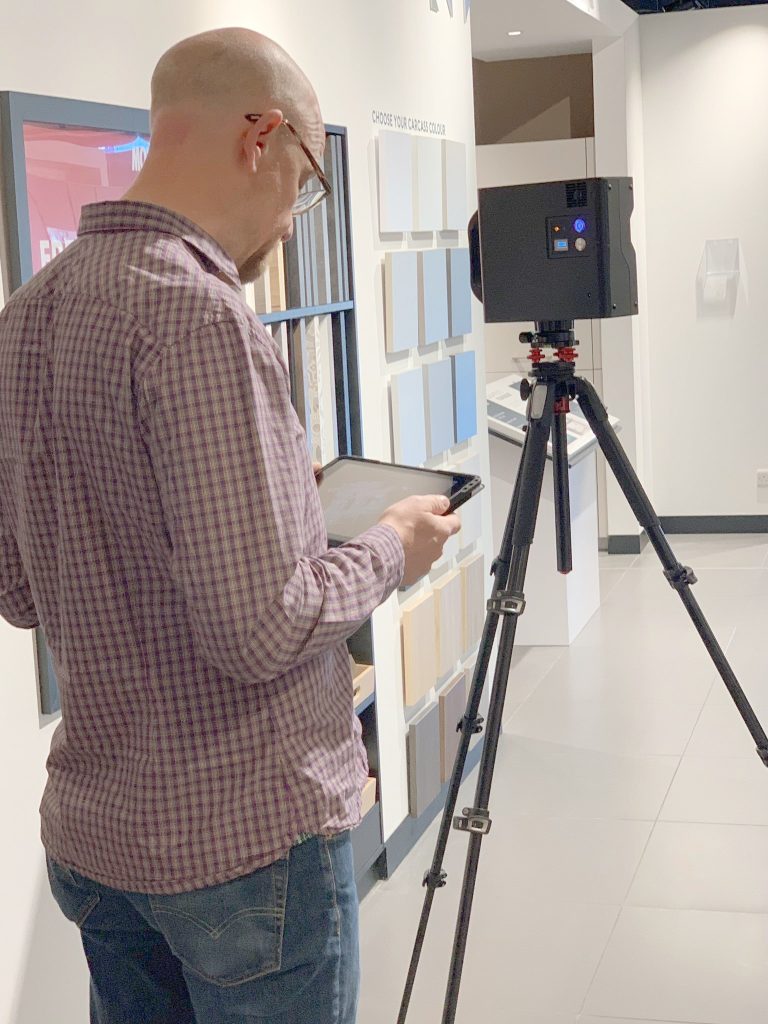 5 Minutes With… Convrts 3D Virtual Tours
This month we're spending 5 minutes with our tenant Tony Carter from Convrts,  specialists in 3D Virtual Tours. From historic castles to new build homes, the team at Convrts are experts at breathing life into spaces and bringing rooms to reality. 
We caught up with Tony to find out what goes on in a day in the life of a VR specialist!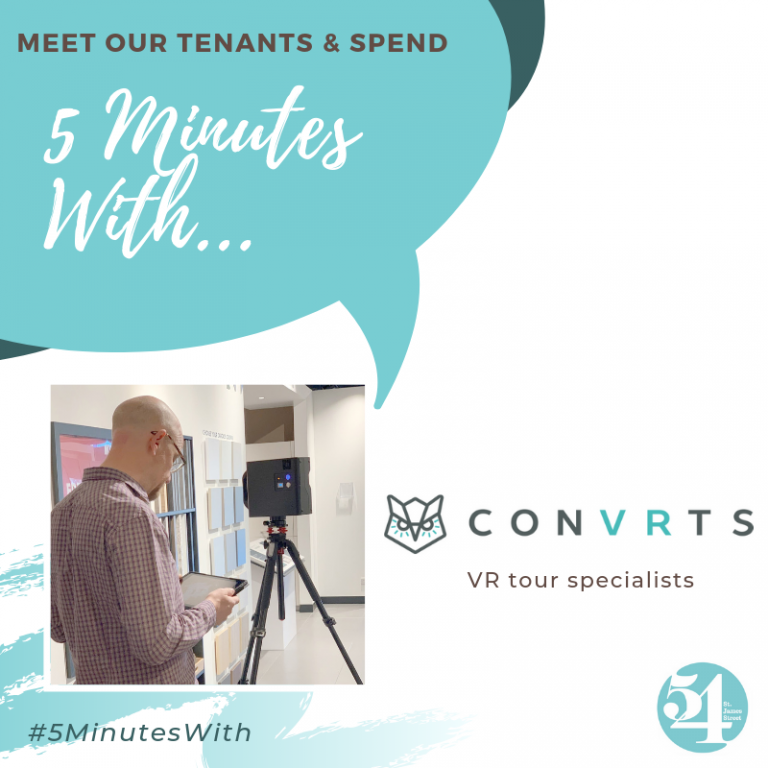 Tell us about your business… 
We create 3D Virtual Tours and other immersive media which can help businesses solve a wide range of problems. Whether it's the ability to showcase their venue/ museum/ apartment in an online environment, the archive of time-limited exhibitions and collections management,  through to helping with issues of Neo/Agoraphobia (or similar) by creating tours which allow individuals to truly experience visiting new places in a safe environment in VR prior to making the trip!
Click here to see an example of one of Tony's virtual tours!
Describe your typical daily routine…
Ah routine… I remember you!! My day is very much determined by my calendar as I could be in Surrey scanning a vintage Pullman carriage, capturing aerial drone footage of a heritage site in Norfolk for a 3D model, creating that 3D model of the heritage site or photographing student accommodation in Brighton for a 3D Virtual Tour. Otherwise, I'll likely be sat on my laptop enjoying a nice cup of tea and a gluten free muffin.
Why did you choose 54 St. James Street?
I have found 54 St James Street to be such a friendly and supportive environment. It's a fantastic location, with so many of Liverpool's creatives working in the area. The on-site café SIREN is great and an ideal spot for meetings too!
What would be your top tips for anyone looking to start a business?
Do the groundwork and create your structures and processes first before you get caught up in the day to day stuff. If you start the actual work intending to get to grips with that stuff later, the day to day stuff will take over…I know cos I'm there!
What's on your reading or watch list at the moment?
Anything written by David Sedaris is going to be great.
Fiction – A Prayer for Owen Meany – John Irving
Non-fiction –  The E Myth (hence the answer to 4….it's a useful read!)
Film – Angry Birds 2 (if you don't laugh at least as much as your kids then you are dead inside)
TV – Stranger Things / 30 Rock / It's Always Sunny in Philedelphia
To find out more about Convrts, you can visit their website by clicking here. You can also find them on LinkedIn, Twitter and Facebook.

If you are a tenant and you would like to feature in the #5MinutesWith series, contact sarahbrown@thewo.org.uk for more information.