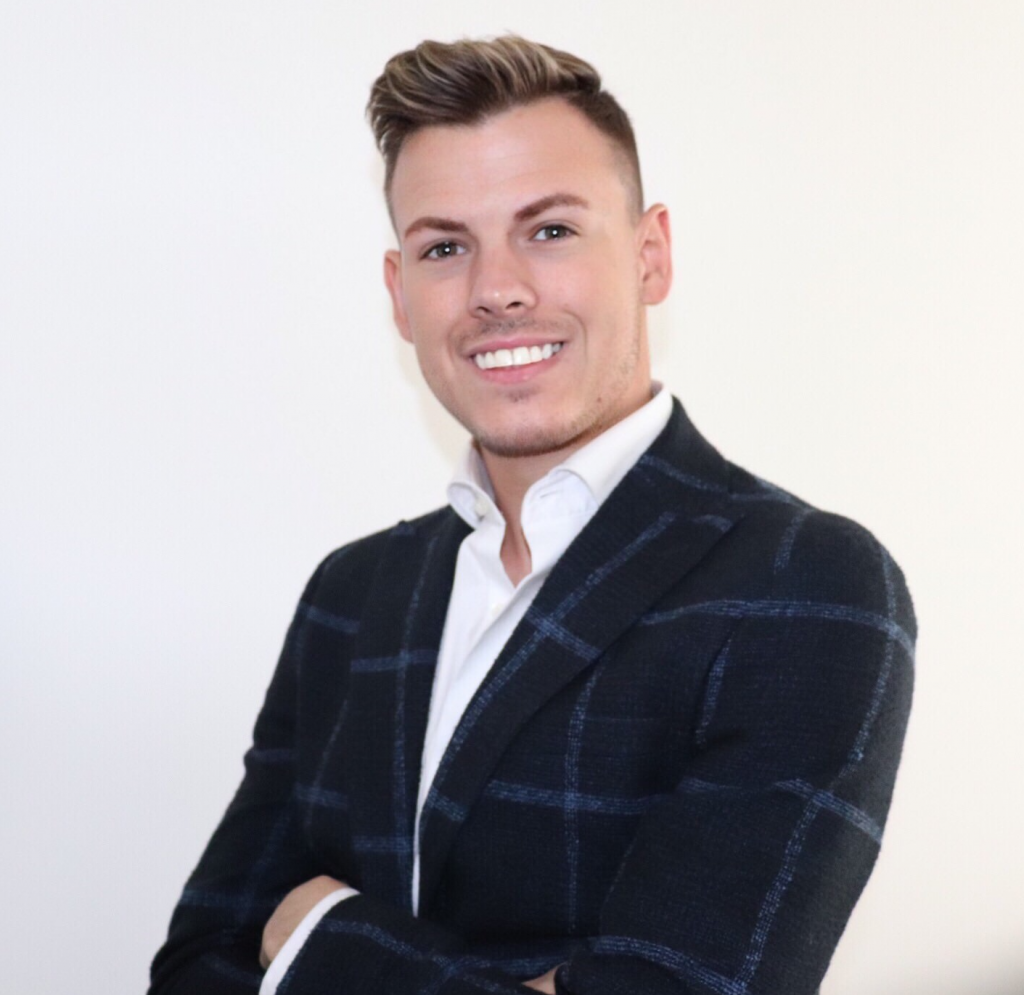 5 minutes with… Vindicta Digital
Next up in the #5MinutesWith series is Vindicta Digital – a digital agency with its sights set on expanding its services into Liverpool. We caught up with company founder, James Blake, to find out how having a virtual tenancy at 54 St James Street is helping to grow the business from its Belfast roots.
Find out why Liverpool is the next step for Vindicta and what James puts his success down to, after starting his business age 23…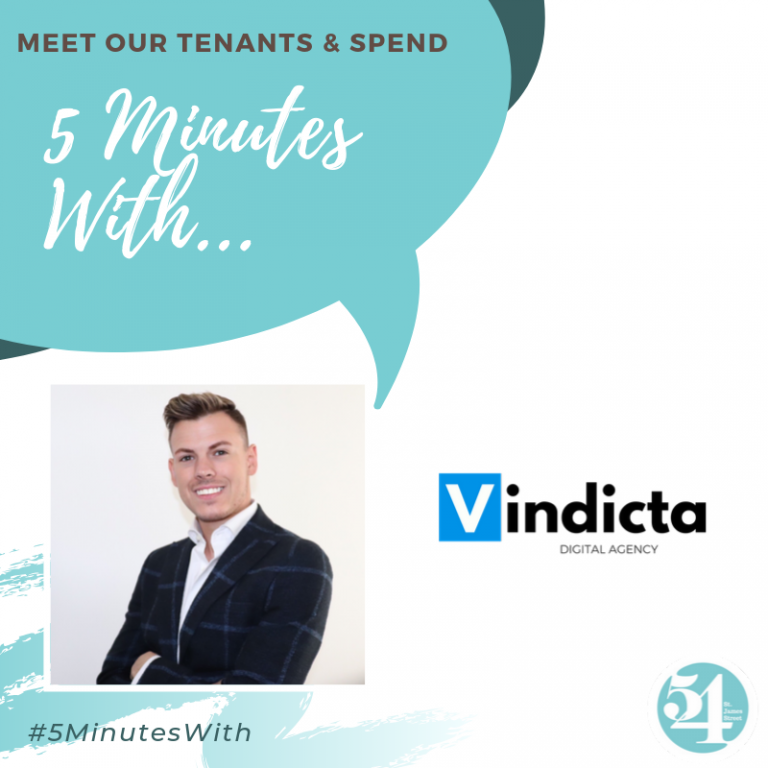 Tell us about your business… 
My company Is called Vindicta Digital.  We're a full service digital agency providing the essentials that every business needs in to succeed in a now nearly fully digital world.
We're best known for being an SEO Agency alongside our excellent web development and social media services.  This year so far we have helped our clients generate over £20M in revenue via their websites through effective SEO and other forms of digital marketing such as Google ads and social media.
I started the business in 2016 at only 23 years of age.  I had already had a successful 5/6 year stint in digital marketing previous to this, working for one of Googles biggest UK partners as a consultant and then as a director of an established 15 year old digital marketing firm.
I started my business with just £500 and come from a very humble working class background, I always aimed to create and grow my own company from a young age and after gaining enough experience and learning the industry inside out, I went for it.
Following massive success already with the business, I want to expand Vindicta within Liverpool.  I believe there is lots of businesses that will benefit from our services.  I love Liverpool as a city and cannot wait to make an impact.
I would also like to win some more awards.  In 2019 we picked up some for our services in SEO and digital marketing and I also was awarded the top 5 business people under 30 by the chamber of commerce.
Long term – I would like to expand Vindicta to become one of the UK's digital super powers.  I would like to expand the business to the point where we can attract fortune 500 companies to become clients.  We have a partner company in the US currently and I would not mind opening a fully manned working office over there in the future.
Describe your typical daily routine
I try to structure my working days as much as possible but as any entrepreneur knows it can be crazy.   I have a PA who helps to sort my diary and arrange my calls for me which is helpful and allows me to focus more so on our clients, my team and projects.
I get up fairly early and travel to my office once there I will reply to emails, send emails and confirm any meetings I may have scheduled in that day with my PA.
I have a morning brief with my team either in person or via Skype.  We will all jump on and discuss our existing projects and how they're going.
Once this is done I will meet with clients and some prospective clients to discuss their existing projects or new digital needs.  I also seem to be doing a lot of consultative work now so on a regular basis a few hours of my day will be taken up by one business.
Why did you choose 54 St. James Street? 
I love the location of the building to begin with and the building itself is fantastic.  I chose to take up an agreement with 54 St James Street to allow us to expand into Liverpool using the address and meeting rooms.
The building allows us to do it in style and I'm sure will be a massive hit with our Liverpool based clients.
I work with a lot of women who are in leadership roles and are extremely successful and I have looked up to many successful female entrepreneurs for many years.
I absolutely love the message that TWO is delivering of supporting women who are following their dreams and are excelling at what they do.
What would be your top tips for anyone looking to start a business?
I think it's belief and hard work.  They work hand in hand and I also believe the most beautiful thing about entrepreneurship is that it's totally possible to achieve massive success no mater what adversities or challenges you have had to overcome in your life.  It all starts with believing in yourself, your abilities and your goals with the business then implementing the hard work to achieve what you want.
What's on your reading or watch list at the moment?
At the moment I am re-listening to "The Secret".  It really motivates me and puts me in a positive state of mind.  It helps me fully focus on what I want out of life.  Other books I absolutely love would be "Entrepreneurs Revolution by Daniel Priestley, What they don't teach you at Harvard Law School, 48 Laws of Power and the Chimp Paradox.
*VISIT: VINDICTADIGITAL.CO.UK TO ARRANGE A CONSULTATION OR TO BROWSE OUR SERVICES, ALL TENANTS OF 54 ST JAMES STREET OR WHOM ARE INVOLVED WITH THE WOMENS ORGANISATION WILL RECEIVE A DISCOUNT ON THE DIGITAL DEEP DIVE, 2 HOUR LONG CONSULTATIONS.*
You can find James on LinkedIn and Vindicta Digital can be found on Facebook and Instagram.

If you are a tenant and you would like to feature in the #5MinutesWith series, contact sarahbrown@thewo.org.uk for more information.