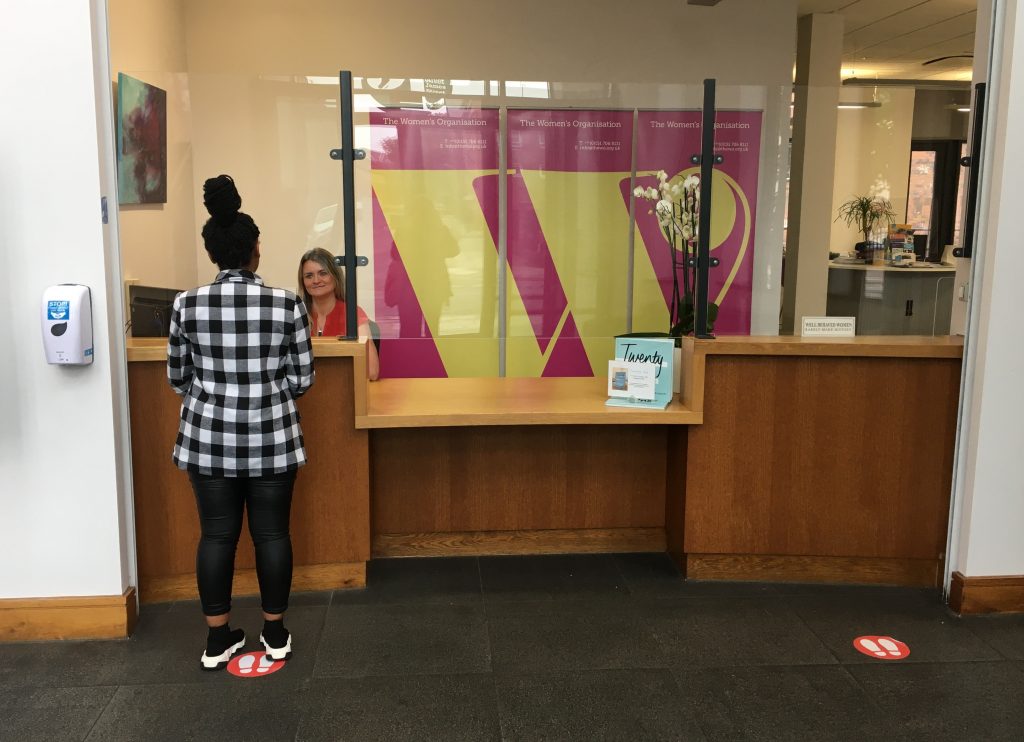 54 St James Street is OPEN and Covid-secure
As lockdown lifts today (2 December), we are pleased to say that our team are ready to welcome you and reception will be open 10am – 4pm Monday to Friday. 
Read our full updated Covid-19 statement…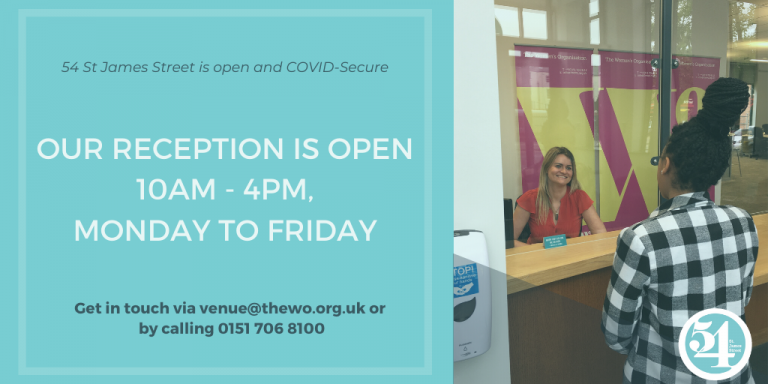 As our dedicated team continue to care for our building and those who use it, we will be offering meeting space and taking room bookings for those that require it.
We can reassure you that after rigorous preparation and implementation of hygiene and health and safety regulations, 54 St James Street remains a safe space to work and do business from. We have taken the following steps to make sure our venue is COVID-secure:
Carried out a full COVID-19 risk assessment

Made sure cleaning, handwashing, and hygiene procedures are in place

Taken all reasonable steps to ensure a 2m social distance can be maintained. Where this is not possible, we have done everything practical to manage transmission risk
For bookings or any other enquiries, please contact our venue team on:
0151 706 8100 or venue@thewo.org.uk.