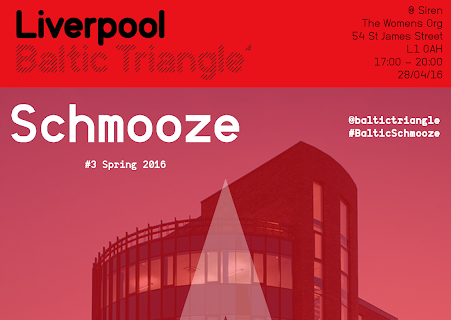 Baltic Schmooze to Launch This Month in the Baltic Triangle
Creative / Industrious / Pioneering >> The Baltic Triangle … home to Liverpool's emerging cluster of creative & digital industries, start-ups and entrepreneurs. Schmooze is the Baltic's new quarterly networking event which aims to join up the dots and bring the community together to foster collaboration and become a catalyst for business. The Women's Organisation and 54 St James Street are proud to be part of the Baltic Triangle community and excited to support this event.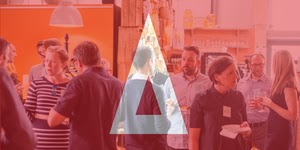 The inaugural Schmooze takes place on Thursday 29th October 2015 5-8pm at The Baltic Social, Elevator Studios.
Theme: Alternative Finance featuring guest speakers…
18:00-18.05 – Welcome! Mark Lawler (Chair, Baltic Triangle Area CIC)
18:05-18:20 – Annie O'Toole (Founding Director, JUXDIT)
International crowdfunding consultancy & creators of Europe's first marketplace for succesfully crowdfunded products. www.juxditagency.com
18:20-18:35 – Eileen Halligan (CEO, Central Liverpool Credit Union)
A not-for-profit financial co-operative owned and run by and for its members. Our business loans are ideal for small businesses that have a need for financing to take their business to the next level. www.centralcu.co.uk
18:35-18:50 – Andy Davidson (Partner, Livewire Capital)
Finance in a digital age. Commercial support and access to capital for digital entrepreneurs. www.livewirecapital.co.uk
18:50-19:00 – Leon Rossiter (Trustee, Awesome Foundation Liverpool)
A fun way of giving £500, no-strings-attached mini-grants to cool projects that will make the world – and Liverpool – more Awesome! www.awesomefoundation.org
Free drink on arrival (while it lasts) so get there early or miss out!