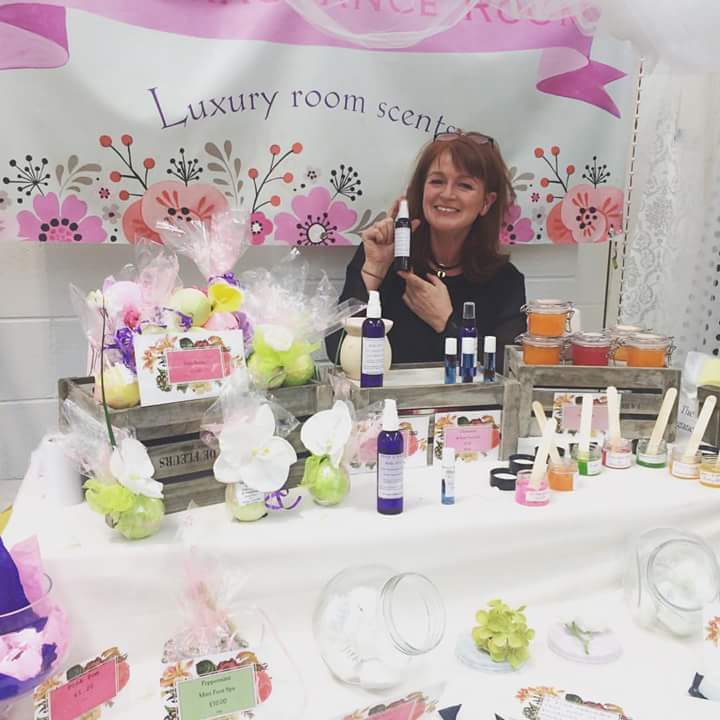 Five Minutes With… The Fragrance Room
Our next guest in the Five Minutes With… series is Rose Washington, creator of The Fragrance Room. The Fragrance Room creates signature smells designed to help improve your physical, emotional and spiritual well-being. Sharing her journey with us, this is Rose's story of how The Fragrance Room began and where the business is heading…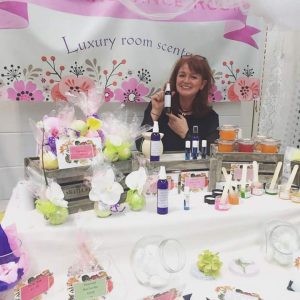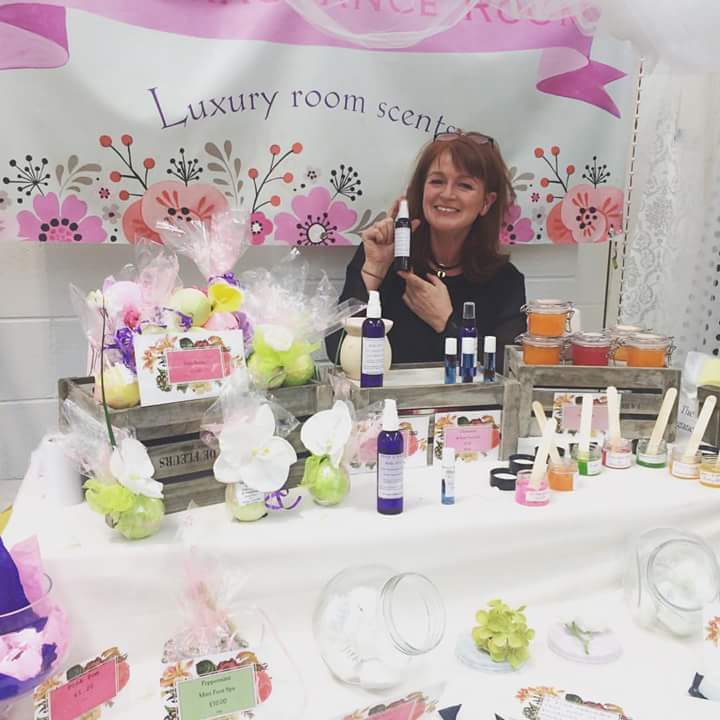 Tell us about your business…
I qualified as an aromatherapist over 20 years ago, mainly working within clinical environments including dementia, domestic violence and people with cancer. I then gained a BSc in Complementary Therapies a few years ago which really opened another passion of mine – a wish to develop my own bath and body skin care range. Just like that I lost my job and I was beside myself with worry. As a solution, I did what comes very naturally to me: I played about with various mediums and came up with a beautiful room fragrance and sold them to support myself.
I'm currently working on developing my range and have already managed to get quite a few assessed, which means they are now being sold to the public. The room fragrances are going from strength to strength and we now have quite a large variety of fragrances to choose from. My sister unbeknownst to me sent off a sample of them to Jo Malone's PA and he replied to her asking if I would send them the recipe on how I made them!
All the products I create tell a story and as I'm learning more about being a sole trader the more keen and passionate I'm becoming about developing other products. The fragrances we inhale can and do have an impact on our brain and psyche. I have worked mainly with women and I have worked with them through personal trauma, and life changing events. I have been enormously privileged to be allowed to be invited into their personal space to hear their life's journey, how they have had to deal with life changing events and come through the other side, somewhat changed, but with a fighting spirit that touches me deeply every single time. This is the true depth of being an aromatherapist and working with fragrances.
Describe your typical daily routine…
My typical day starts very early and I usually wake up at 5.30am – I love the peace and quiet of this time of morning. I look at my Facebook and Instagram accounts to see what orders I have. I love that people who I don't know are buying my products and then re-ordering for friends – recommendations are always lovely for me. I also make orders for my stall which I now have in Liverpool's Greatie Market on a Saturday.
I'm constantly reading about aromatherapy and spend time watching YouTube videos on how to be more 'businessey' as I have no back ground in sales and this is an area for development.
Why did you choose 54 St. James Street?
I chose 54 James St because I needed a good business address and I had already received great business advice there with The Women's Organisation in the past. They really do understand people's struggles and they are so helpful and patient. They offer so much support – I was, and still am, beyond grateful for it.
The building itself is magnificent and you cannot help but feel energised and inspired as soon as you enter it, and even more so when you leave there. It is a hub of positive energy, who isn't going to feel inspired being around that?
What would be your top tips for anyone looking to start a business?
Top tips would be: Love what you do with a passion so deep it starts to define who you are. Before you trade do your homework: price your products well, research wholesale and retail costs…. (selling was not my intention, so this threw me totally). There is so much learning to do in this area and I cannot emphasise the importance of this enough.
You will also need lots of patience! Burn out is very real, so passion for what you do is essential. Be true to yourself. Absolutely know your strengths and areas for development. I know mine and I so I'm learning to delegate. Be kind to yourself. Everyone is just on different pages of the book, don't take it mega seriously that you forget to chill and relax, life is all but 5 minutes long, so don't forget to stop and look at the view!
What's on your reading or watch list at the moment?
I don't have a TV, but I do read lots. At the minute, I am reading Aromatherapy and A-Z by Patricia Davies and the Tao Te Ching by Lao Tzu.
For more information head to The Fragrance Room's Facebook, and Instagram.
If you're interested in hiring out any of 54 St James Street's facilities or would like more information you can call 0151 706 8100 or email venue@thewo.org.uk.
If you are a tenant and you would like to feature in the #5MinutesWith series – please contact sarahbrown@thewo.org.uk for more information.