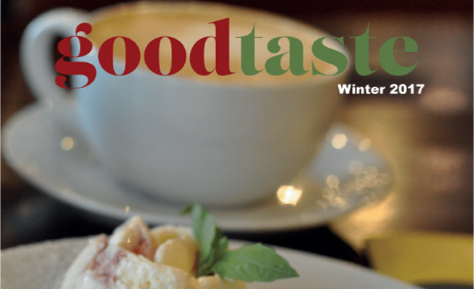 Five minutes with .. Good Taste
The nature of our tenant's businesses and the stories behind the people who created them, can often go unheard. So, who lives in a building like this? Meet, the people behind Good Taste.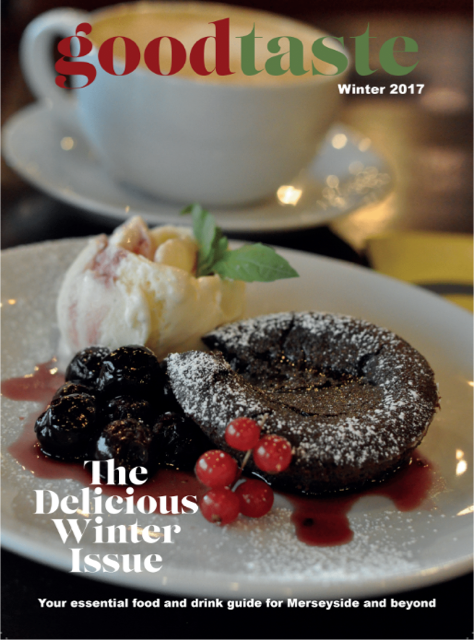 Good Taste Magazine has gone from strength to strength since it's launch in 2017 and recently released the 100 Power List, celebrating 100 women leading the food and drink industry in Merseyside and beyond. We were delighted to see our Siren make the list alongside some of our Baltic neighbours and a number of wonderful businesses supported by The Women's Organisation. You can read the full list here!
We caught up with Jade Wright from Good Taste Magazine to find out more ..
Tell us about your business ..
We are a team of journalists who eat, sleep and breathe food and drink, who've worked for years at the heart of what has become the most exciting scenes in the UK. Each day we bring readers all the latest news, reviews and insight they need to be sure they experience the best Merseyside has to offer, from restaurants and bars to cafes and independent food and drink producers.
Our editor, Jade Wright, was the Liverpool Echo's food and drink writer for a decade, after starting her career at the BBC, and we are all professional journalists with at least 10 years' experience in newsrooms across the region.
Describe your typical daily routine ..
No two days are the same. We have updates throughout the day, every day on the Good Taste website – www.goodtastemagazines.co.uk – and with our seasonal Good Taste magazine, available for free in selected venues across Merseyside. We could be at a restaurant launch or meeting a chef or a brewer. We do lots of interviews and take photos of the brilliant produce across the region.
Why did you choose 54 St. James Street?
We love the Balt
ic Triangle and the work that the Women's Organisation do. It's a great area to be based in, there's so much to see any do in Liverpool, and particularly in this part of town. It's also really inspiring to work alongside other businesses in the area, and to see what the Women's Organisation is
doing in supporting the next group of women to do amazing things.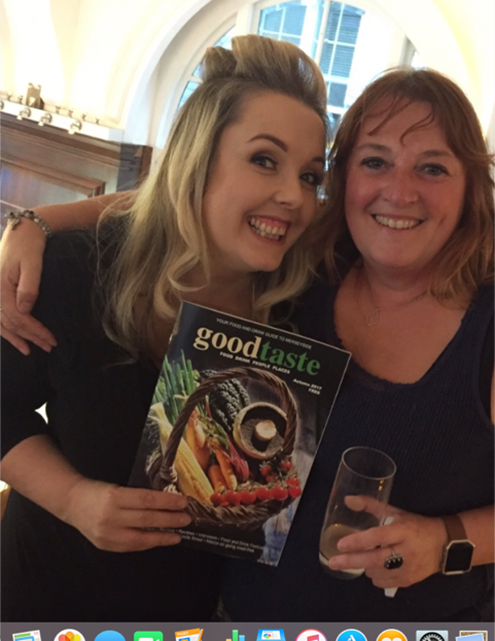 What would be your top tips for anyone looking to start a business?
Get some tailored advice. We worked with the Enterprise Hub through the Women's Organisation, and it's been a massive help in terms of knowledge, confidence and contacts made. It's really important to understand the process of starting a business, do your research, plan what you want to achieve and look at your marketing.
Oh, and obviously advertise in a brilliant magazine and website. It's the perfect way to get your message out.
What's on your reading or watch list at the moment?
Every food magazine going – if it's in print we read it. Plus, newspapers and websites. We love to read.
For More information head to Good tastes Facebook, Twitter and Instagram, as well as online at http://www.goodtastemagazines.co.uk/ or contact at: editor@goodtastemagazines.co.uk
If you're interested in stocking Good Taste or are a food and drink business who'd like to share a story, we'd love to hear from you. If you'd like to reach customers with Good Taste, get in touch with us about advertising opportunities at www.goodtastemagazines.co.uk/advertise-with-us/
If you are a tenant and you would like to feature in the #5MinutesWith series – please contact lucycashman@thewo.org.uk for more information.