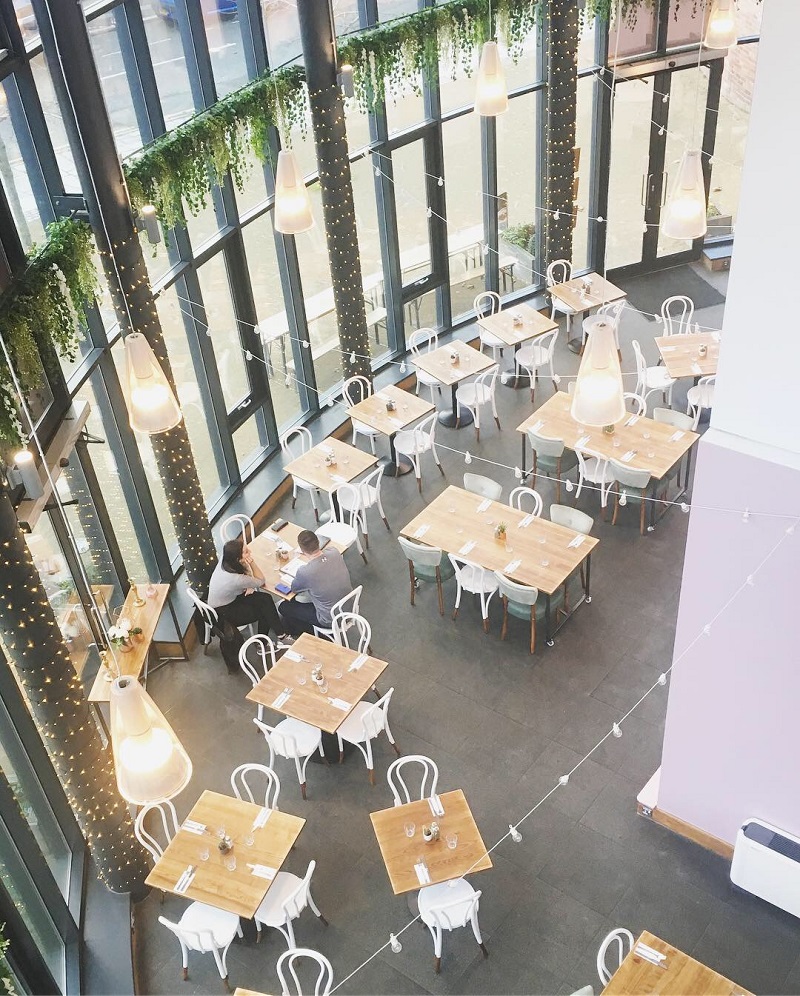 5 minutes with… Siren Liverpool
If you've been to 54 St James Street over the last few weeks, then you will have probably noticed that some BIG changes have been happening in our on-sire cafe, Siren Liverpool.
We caught up with owners Nat and Jen to find out more about their new look and plans for the future…
Tell us about your business…
Siren is a coffee shop & event space based in the beautiful 54 St James Street. We first opened our doors in 2013 serving delicious home-made dishes & great coffee. After we were approached to host a Wedding in the space, we saw the potential to grow Siren as a Wedding & event space & last year we hosted over 50 fabulous Weddings alongside a variety of other events, we love seeing what our creative clients can do to the space. Our long-term goals would be for Siren to be recognised as one of the best Wedding & event venues in the city & to continue growing our day to day trade whilst upholding high customer service levels & serving delicious products.
Describe your typical daily routine…
No two days at Siren are the same, although they are always heavily caffeine fuelled! During the week, I am mainly office based focusing on accounts, HR, events co-ordination & social media. Of a weekend I mainly work with our FOH team to set up for any Weddings & events or working alongside them on our brunch service.

Why did you choose 54 St. James Street? 
As soon as we saw the tender for the space at 54 St James Street, we knew it was the perfect place to base our first business. We love being based in such a friendly & welcoming business hub!

There have been some exciting changes in Siren over the past few weeks! Tell us more about the renovation and your plans for the future
As we are coming up to being open for 6 years, we decided it was time for a fresh lick of paint, new furniture & a brand menu! Ultimately, we wanted to improve our offering for both our coffee shop users & for our Wedding & event bookings. We have some amazing new dishes & cocktails available along with a fab weekend brunch menu & we are very excited that from March we will be opening midweek evenings with a lovely small plates & cocktail menu! We also have a Wedding Open Evening on Thursday 14th March which is the perfect opportunity to view the space!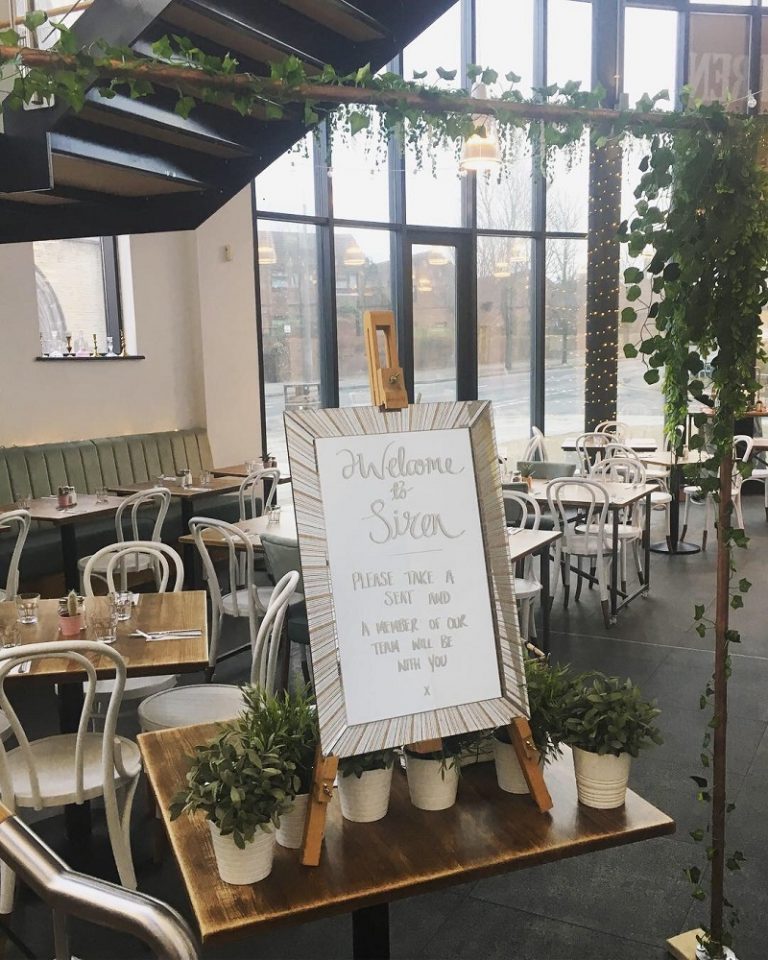 What would be your top tips for anyone looking to start a business?
Don't be afraid to take a chance & always trust your instincts. Also don't be afraid to ask for help or advice (the women's org are great at this part!)
What's on your reading or watch list at the moment?
I'd love to say something more inspirational here, but my reading & watch list is very much dictated by my 4-year-old daughter so currently we love watching anything with a Disney Princess in & reading Odd Dog Out, Each Peach Pear Plum & pretty much everything by Julia Donaldson!
From 5th March Siren will be extending their opening hours until 10pm Tuesday to Fridays (subject to events) with a new menu of small plates, wine & cocktails! 
To celebrate, Siren are launching a series of special dining events, the first will be an evening dedicated to gin on Friday 8th March. £35pp including a four course meal each with a very special gin pairing. Call 0151 706 8148 or email info@sirenliverpool.co.uk to book your tickets!