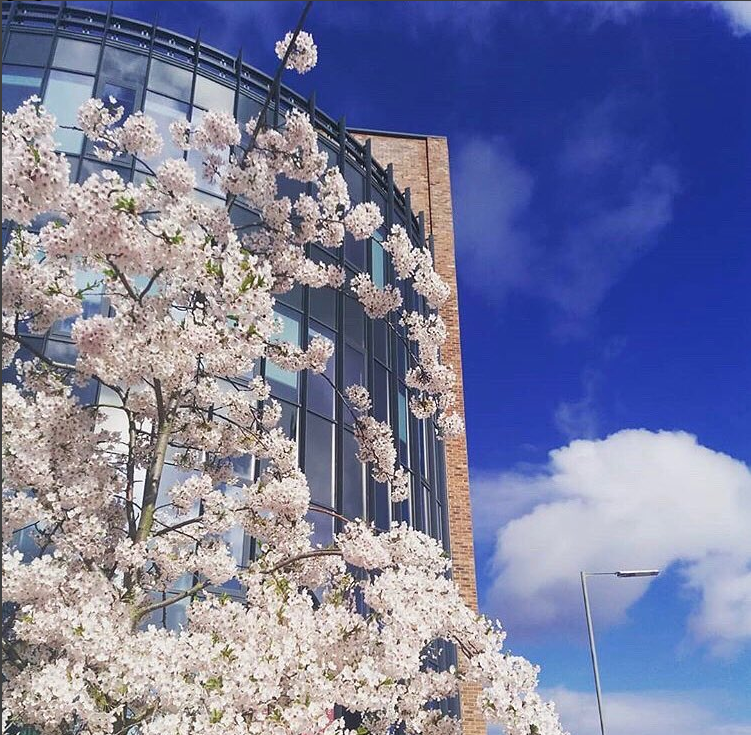 We're making a pledge for a greener 54 St James Street
Here at 54 St James Street we know that small changes can make a big difference. That's why we're asking our tenants to commit to five simple pledges to make 54 St James Street a greener and more environmentally conscious space.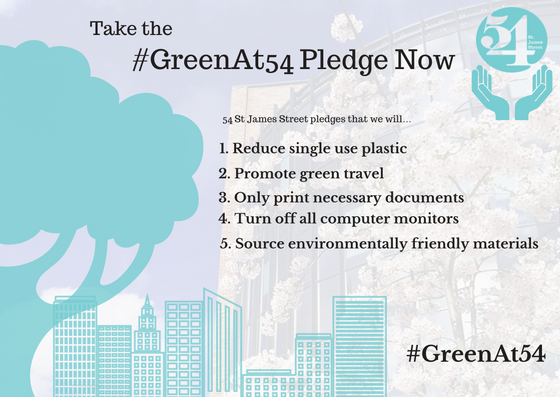 Our building was designed with our environmental footprint in mind. Including pre-timed taps which switch off after a set running time to prevent water waste, smart lights which react to natural brightness to save energy and green spaces with trees and flower beds for local bees to pollinate.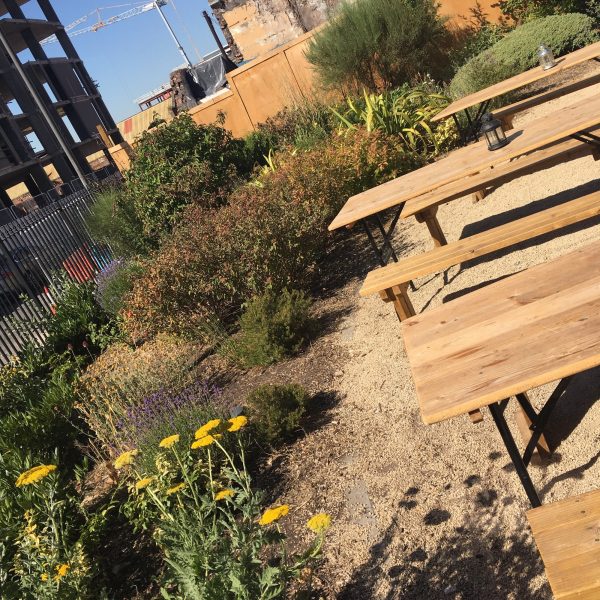 This month we've also taken steps to reduce our single use plastic waste. We've invested in new eco-friendly Vegware cups for courses and events, made from plant-based PLA – a safe, non-toxic and compostable alternative to plastic. We've also introduced "wet" and "dry" bins – our new "dry" waste paper bins mean that we can half the use of plastic refuse bags in the building. As always, all of our waste is then taken and recycled off-site.
But there is still more to be done.
We're asking our tenants, and any members of the local community who would like to get involved, to take on these five small mantras in the everyday running of their business.
54 St James Street pledges that we will…
Reduce single use plastic
Promote green travel
Only print necessary documents
Turn off all computer monitors
Source environmentally friendly materials
It will only take a few small changes from each tenant to make a big difference to our eco footprint as a community.
Thank you to The Women's Organisation who will lead on this initiative and have already committed to our five pledges.
If you're a tenant and would like to take our #GreenAt54 pledge, please contact sarahbrown@thewo.org.uk