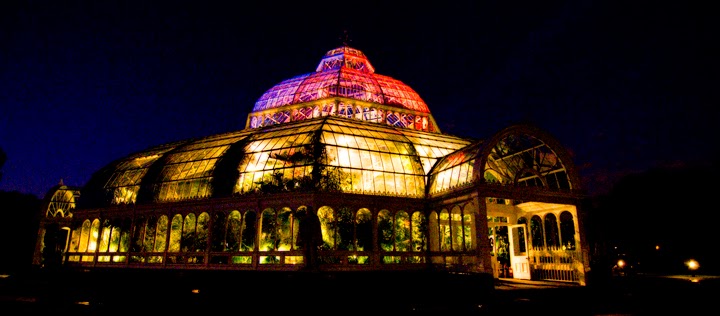 Nicola Pink Is Taking Liverpool PR World By Storm | Tenant of the Month | 54 St James Street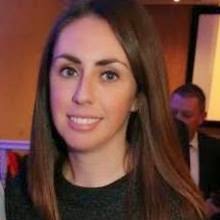 Nicola Pink is the name on everyone's lips at the moment, and for good reason. Nicola, director of Pink Media, is taking the Liverpool PR world by storm, having just been shortlisted for 'Professional of the Year' for the Downtown in Business Awards, the business is expanding at an incredible rate, and building a list of clients that is incredibly impressive. And Pink Media are only in their third year of business. What's the secret?
Nicola started Pink Media back in 2011, working from her back bedroom after leaving her job, now in the space of three years, there is a team of three working from an office in the home of The Women's Organisation, 54 St James Street, and a client list which includes Hard Days Night Hotel, Sefton Park Palm House, Delifonseca and The Epstein Theatre.
The Women's Organisation managed to clear an hour within Nicola's manic schedule to sit down for a chat with her and discuss Pink Media, its unstoppable growth and their new home.
Nicola began her career as a journalist, after graduating from Liverpool John Moores with a Journalism degree, she went on to work for Granada, Trinity Mirror, and many other newspapers across the region, working for a couple of years at the Southport Visitor where she had her own column. At this point, the world of newspapers began to change and she was attending more and more leaving parties of the staff around her. It was at one of these leaving parties that she met the owner of a PR company, and the following week began working for them. From then, over the next 6 years she built relationships across the North West and was able to work for a great number of brands and businesses, using her skills as a journalist to secure coverage and results.
She believes having this background in journalism is something that is instrumental to her success in PR. For Nicola, it's all about the story and she can spot one a mile off; 'Everyone has a story, it's just about finding it. You could be working with a client from a sector that might seem incredibly dry and boring, but there is always a story there, you just have to figure out what it is.'
Thankfully Nicola's team understands the importance of a good story, and skilled writing. Back in 2013, she met Steph after Steph began contacting her husband for work experience, who at the time was working for FACT. It turned out that Steph was perfect for Nicola, and she came on board part time (now she is working full time for Pink Media). At that time, Nicola says she still didn't want to work with anyone else, but the workload was becoming too much to deal with. 'I'm a perfectionist, a workaholic, and I love what I do but I wasn't ready to give that up and share it with someone, but meeting Steph opened my eyes slightly, and I was able to share the workload.' And more recently, Nicola has taken on another member of staff, Becky, to help with Pink Media's expansion.
Back in 2013 after the company went limited, Nicola met with business advisors Francine Taylor and Ali McGrath, who sat down with her and helped develop her business plan, and have been every step of the way with her since. Nicola says;'They are always there for you, always at the end of the phone, and they just care about you, and are passionate about helping you to do well.' When Steph began working for Nicola, she says that Ali and Fran even met Steph at the train station so she would know how to get to work; 'It's the small things like that which show how much they do care.'
One of the most difficult parts of running the business, Nicola says, is being able to take a step back and gain some perspective. 'Ali and Fran really help me with this. There's so much good stuff going on at the moment, but sometimes you need someone to sit down with you and point it out. And say, look, look how much you've done.' 
Something else that Nicola found difficult was learning to switch off from work. She's a lady who loves her job and lives and breathes her business. But being able to switch off from this when she heads home for the evening is something that doesn't come naturally. 'Now I'm in 54 St James Street, I don't know how I ever worked from home. I love coming into the office and being around people. It's a great space for sharing ideas, and it's something that I didn't have when I was working alone from home.' But even though she now has her own offices, it's still a struggle to leave work at the door. 'I haven't been taking my laptop home with me – and its torture!'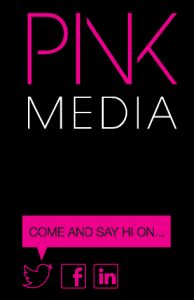 Nicola Pink, the self-confessed workaholic is a force to be reckoned with and we at The Women's Organisation are delighted to welcome her to 54 St James Street as one of our newest tenants, and look forward to seeing what Nicola and the team take on next.
To find out more about Pink Media, you can use the contact details below, and keep your eyes peeled for an interview with Nicola Pink as part of our upcoming Thought Leader Series in conjunction with the fantastic shortlisted business women from the Downtown in Business Awards…