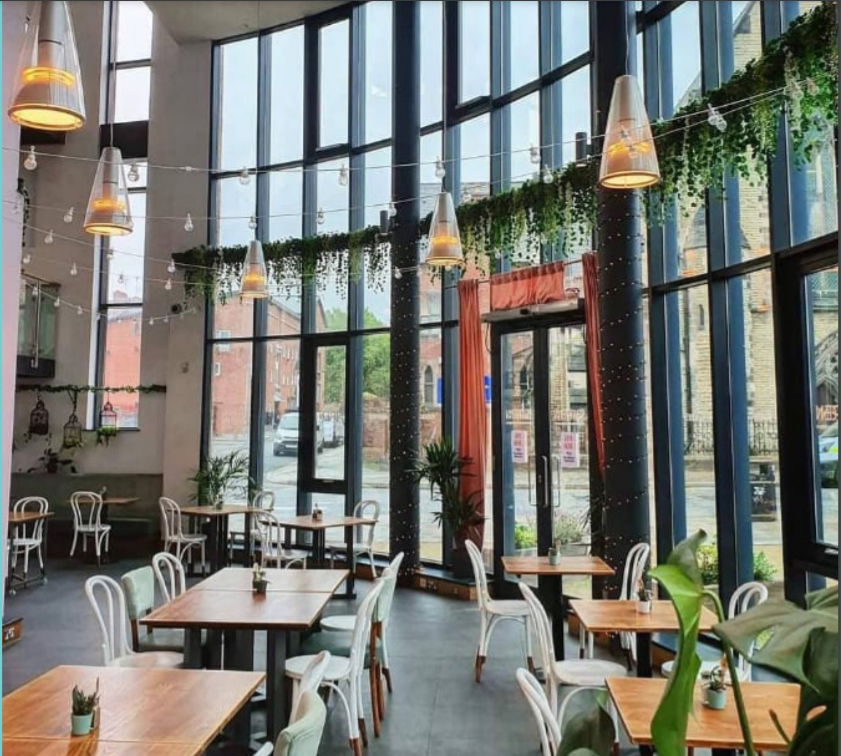 Unique opportunity for cafe bar in Liverpool's Baltic Triangle!
After what seems like forever, Liverpool is opening up again.
We have a unique, rare opportunity for a cafe-bar at our stunning building, 54 St James Street. Based right in the heart of Liverpool's Baltic Triangle, this versatile space can be transformed from a cafe catering to the businesses both in the building and the surrounding area, into a nighttime venue suitable for everything from weddings and live music events, to launch events and parties.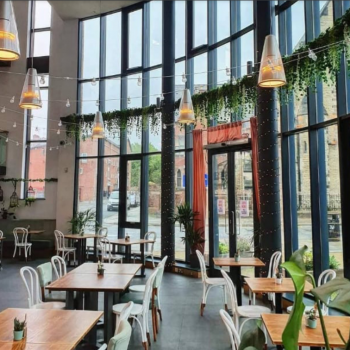 The Baltic Triangle is the creative and digital quarter of Liverpool, based in the city centre – it's here that you'll find some of the best creative businesses and startups alongside trendy markets, vintage stores, breweries, music venues and more!
The 54 St James Street building benefits from floor to ceiling windows, giving a light and airy feel that makes it an ideal space for day or night. With ample outside space, breath-taking views across the city and proximity to the city centre, this stunning location is the perfect place to meet, from lunch with friends to drinks after work.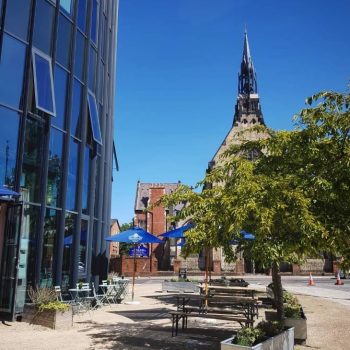 54 St James Street is home to many different businesses in our tenanted office space, including award-winning charity and social enterprise, The Women's Organisation. The building also has several meeting rooms and a conference space, which are utilised by companies from around the UK for hosting events in Liverpool. This means the cafe-bar space benefits from footfall from tenants and their visitors, those visiting for conferences and events, and traffic from passersby.
Included in this opportunity:
Fully equipped kitchen (37 sq m)
Dining Area (83 sq m) plus Business Lounge area
Conferencing Suite on 4th floor (max capacity 120 people)
South and East facing terraces
Café furniture included (30+ covers)
Outdoor space plus garden space
2 entrance/exit café doors
Separate side entrance for deliveries
Some conferencing crockery supplied
For full details of this opportunity and how to apply, visit here.