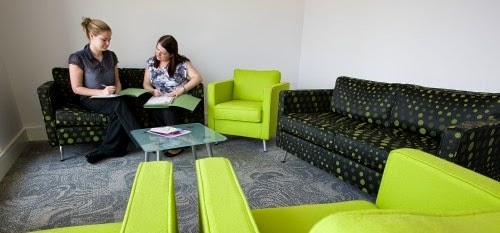 Tilly's Tips | Professional Office Space is a Great Look for your Business | 54 St James Street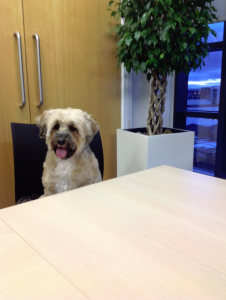 Week 4 of Tilly's Tips! Each week Tilly will be helping us out with her useful advice and tips from 54 St James Street.
54 St James Street – home of The Women's Organisation now have some offices that are available for businesses to hire. These don't tend to hang around long, so if you are looking for the perfect space for your business, get in touch with us and see if we have something that is suitable for you. We have a variety of rooms which would suit teams from 2-12 people and can help you choose what is best for your business.
Everyone knows that professional office space is good for business. But why is it? There are so many important reasons why having a professional office space is a good idea. Not only does it impress potential clients, it's also a great way of improving the productivity of a team, and is a business investment.
The Women's Organisation have a fantastic office space here at 54 St James Street, and think it's a great space for businesses to house theirs. Here are a couple of reasons why…
Organisation – Office spaces that are well organised will always help improve productivity, if you never have to search for that important file under a mountain of paperwork, then you are saving time and therefore being more productive. A clean and organised environment will also give a good impression to clients that are visiting your offices. Organising your workplace starts with throwing away things you no longer need, and creating a filing system that works for you and your team.
Investment – It might be tempting to not spend any pennies on office design, but in the long run it is worth it. More than anything, a pleasing and welcoming office space will be an investment in the productivity of you and your team, and also your credibility as a business. And it's not just about desks and chairs, think about where you want to have your meetings, what kind of lighting you want, do you want plants or rugs in your office?
First Impressions – When hosting new clients, your office design will set the tone for what your business is all about. If you are a creative business, make sure this shows in your office space. The idea is to make the design of your office reflect the business as successful and professional. It can make all the difference when meeting clients for the first time.
Productivity – We've discussed productivity a lot, and it tends to be a buzz word that it thrown around in conjunction with offices and businesses. But there is actually statistics to support this. In a 2003 survey by Management Today magazine, virtually all (97%) of those responding said that they regarded their place of work as a symbol of whether or not they were valued by their employer. Yet only 37% thought that their offices had been designed 'with people in mind', and no less than a third said they were too ashamed of their offices to bring back colleagues or clients. Making your office space comfortable and with employees in mind will benefit the productivity of the business.
A Reflection of your Business – People are now spending as much time in the office as they do in their homes. So your office space should reflect and represent what your business does, and the industry that you work in. Office spaces are an incredibly important aspect of your business. A new office space can breathe new life into your organisation, help improve morale and create a great impression – so why wouldn't you want one that is fantastic?
If you are looking for a professional office space, why not get in touch with 54 St James Street? We have a variety of spaces that might be perfect for your business, so get in contact with our team today!
Contact: venue@thewo.org.uk
Phone: 0151 706 8100