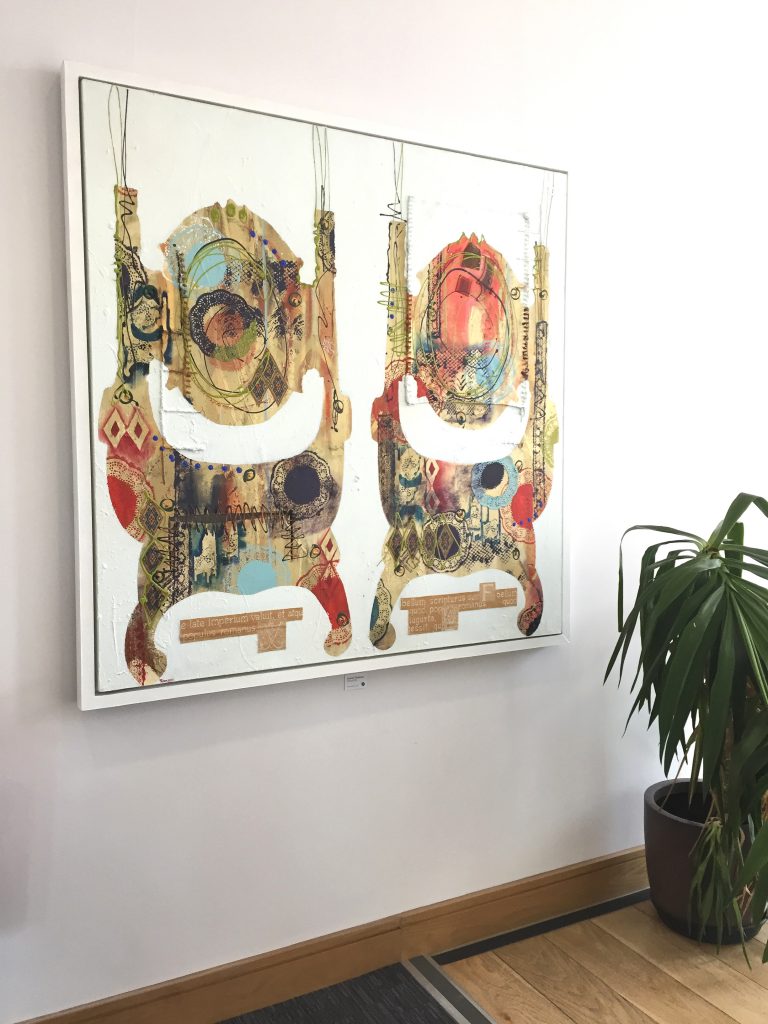 What's the story behind the artwork at 54 St James Street?
If you've visited our office space in the Baltic Triangle over the last few months, then you might have noticed the beautiful artwork adorning our walls. But what's the story behind it, we hear you ask?
To celebrate 21 years of The Women's Organisation in 2017, local independent arts organisation, Dot Art, were enlisted to deliver an installation at 54 St James Street. As a place to meet, collaborate and create, hosting an art installation seemed like a fitting way to celebrate the milestone.
Female artists Joanne Thompson and Olga Snell were chosen to exhibit in our space for an 18-month period and the artwork has certainly brought our building to life.
So, who are the artists behind the works?
Having worked as a freelance commercial photographer for the likes of Apple, Olga has developed a distinctive, surreal style during her 25-year career. She said: "I love photography and have always had a fascination with collage, so when I started working in Photoshop it was love at first pixel. Then I discovered wonderful sites on the internet where you can download vintage public domain images. I mix these lovely vintage images with my own photographs and scanned in found objects or drawings I have made, to create my unique digital collages."
Since graduating from the University of North Wales in 2007, Joanne has exhibited and sold her artwork in the North West and nationally. She commented: "My work concentrates on exploring the interface between memory and experience. I rely upon my personal sensation of a subject and work intuitively allowing the artistic process to evolve naturally. The work is only finished when my perception of the subject returns as a visual object.
"As the artist Howard Hodgkins states: 'A painting is finished when the subject comes back, when what has caused the painting to be made comes back as an object.' On resolving the final image the viewer is free to discover his/her own interpretation."
The team at Dot Art champion art as an integral part of everyday life, both at home and in the workplace: "We do this by selling locally sourced, affordable art, working with businesses to put art in the workplace and public realm, running art classes and working with schools and community groups.
"Art can have a positive impact on the workforce, inspiring and motivating them through the working environment. The inclusion of art and therefore the support of local artists can also contribute to corporate social responsibility objectives and enhance your company's reputation in the community".
To find out more about Dot Art, click here to visit their website.