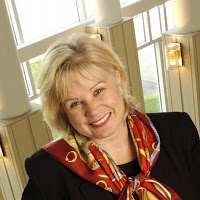 WICED Panel Member Professor Patricia Greene Wins Award for Women's Research
Babson College Professor Patricia Greene has received an award for her 'Outstanding Contributions in Women's Research' from the United States Association for Small Business and Entrepreneurship® (USASBE) and its Special Interest Group – Minority and Women Entrepreneurship.
This news came as no surprise to The Women's Organisation who have benefitted directly from Patti Greene's expertise as part of our WICED Expert Panel. The WICED panel was established as part of the WICED development project at 54 St James Street, drawing together the expertise of academics from across the globe to conduct research around women's economic development.
Professor Greene's ongoing research focuses on the identification, acquisition, and combination of entrepreneurial resources, particularly by women and minority entrepreneurs. Of her many roles at Babson College college, Greene is known for holding the Paul T. Babson Chair in Entrepreneurial Studies, for her many achievements as Academic Director of Goldman Sachs 10,000 Small Businesses and 10,000 Women programs, and as a founding member of the Diana Project – a research group focusing on women and the venture capital industry.
The Women's Organisation would like to offer our heartfelt congratulations to Professor Patricia Greene on this fabulous achievement. As our motto says 'When a woman is empowered, women are empowered. Each new achievement reinforces us all'.