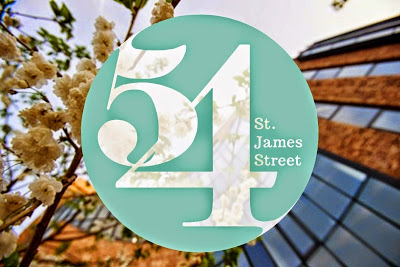 Woman of the Week | Rita Bebbington | 54 St James Street
Woman of the Week, WEEK 5! Each week we will be posting a blog about one of our great historic women;
Each room at 54 St James Street has been carefully named after an inspiring woman who made her mark in history. The Women's Organisation want to introduce you to some of these amazing women so you can see why they have been recognised at the Women's International Centre for Economic Development (WICED)
This week, in the lead up to International Women's Day, we will be honouring a very special woman who had a great impact on The Women's Organisation.
As one of the founding members of The Women's Organisation (which was originally Train2000), Rita Bebbington devoted much of her working career to women's enterprise and in particular she was an active campaigner on equal pay for women and low pay issues.
 When Train 2000 started up in 1996, Rita played an instrumental role in the organisation – not only as a board member but she also dedicated a great deal of time, energy and passion to the organisation on a voluntary basis. Rita had a keen interest in the development of a centre for women entrepreneurs and worked tirelessly to help source and secure funding and much support for WICED (Women's International Centre for Economic Development) at 54 St James Street, which opened its doors in January 2011. In the past, Rita held a distinguished career within the Transport and General Workers Union where she developed her skills in engaging with a wide range of women from both the private and third sector.
 Aside from her career Rita was very much a family person and loved nothing more than spending time with her children, grandchildren and close friends. Rita was very proud of the many achievements made by The Women's Organisation in raising the profile of women entrepreneurs and changing the lives of the women that the organisation has been able to support over the years. But – she was keen that still 'much more' needed to be done and her memory will now live on as the organisation strives continuously to change and improve the economic position of women. Rita made a tremendous impact upon improving the many issues and challenges faced by women and her efforts have now taken a physical form at 54 St James Street.
54 St James Street is a development of The Women's Organisation which works for women's economic progress. The Women's Organisation has been a non-profit distributing company since 1996 (formerly known as Train 2000). By using the fabulous facilities available at 54 St James Street not only will you be assured of a successful event but you will contribute to the valuable work delivered through The Women's Organisation.
The Bebbington Lounge is a relaxed yet vibrant space ideal for more informal meetings or interviews. This room is furnished with couches and arm chairs and benefits from integrated plasma screen; TV; integrated audio visual and IT. Bebbington Lounge works as a reception and breakout space for development days and is available for per hour or half day at £55 of full day rate of £88. This room also benefits from natural light, heating and cooling system which can be controlled from inside the room. Free WiFi connectivity is available.
To find out more about our Bebbington Lounge and all of our other suites and rooms, contact us on venue@thewo.org.uk or visit our website here.