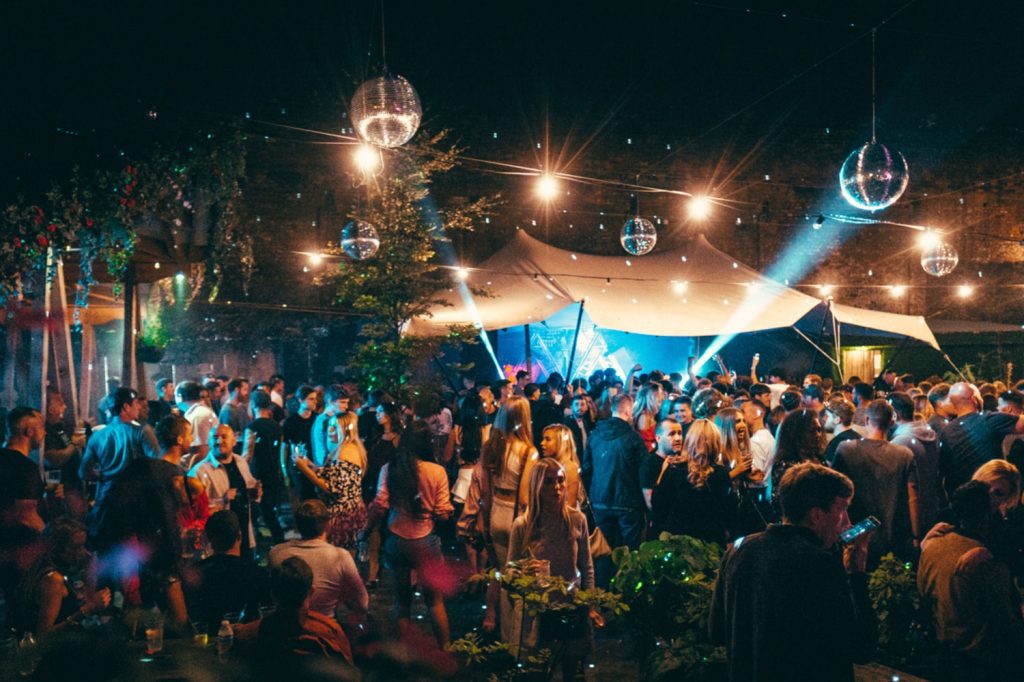 Baltic Triangle: Meet the neighbours
There's something quite special about doing business in the Baltic Triangle. And we think that's down to the individuals and businesses doing great things here.
From creative maker spaces, to tech gangs and business experts. The Baltic Triangle is home to an eclectic range of industries and we want to celebrate that.
Here are just some of our Baltic Triangle neighbours who we want to shine a light on…
Make Liverpool
Liam Kelly & Kirsten Little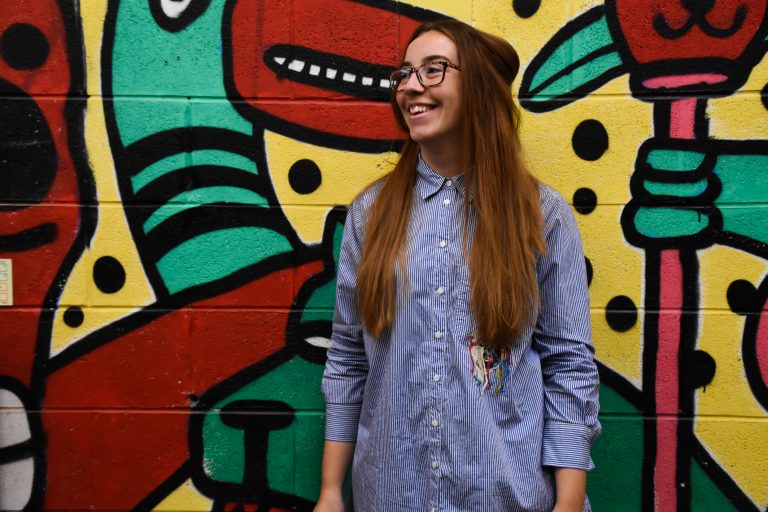 Working to support small businesses, artists and makers to grow and develop their projects and ideas.
Describing itself as 'a place to play, make and fix; bring an idea and take away your invention,' Make Liverpool is a maker space which crosses the boundaries. It's a place where digital and creative businesses work alongside artists and crafters, offering up a creative hub for honest conversations and unique skill shares.
Co-director Liam Kelly is also Chair of the Baltic Triangle area company and is a true pioneer of the area.
The Hobo kiosk
Delia & Tristan Brady-Jacobs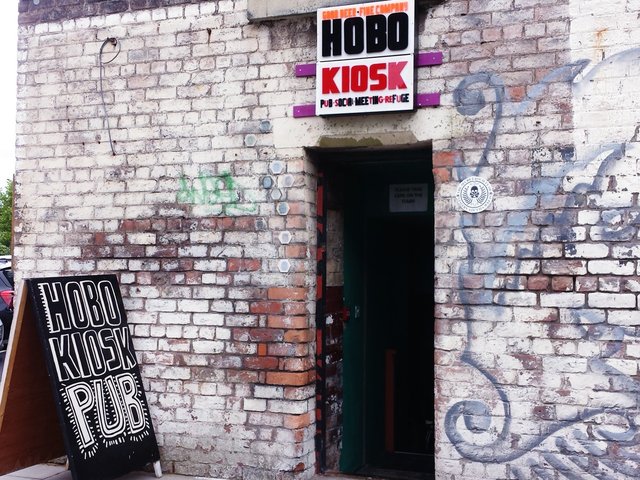 A bohemian micro-pub right in the heart of the Baltic Triangle. Many will remember Hobo Kiosk as a vintage curiosity shop and one of the very first businesses to open its doors in the Baltic Triangle. Today, the kiosk opens its doors as community pub and is still a Baltic Triangle staple. Its living proof of the power of diversifying and staying ahead of the curb.
Hobo Kiosk is the accumulation of curiosities and keepsakes collected by owner Delia Brady-Jacobs and her partner Tristan from their life in Liverpool. Jam-packed with curiosities, it's a space for arts and culture and there's always a story to tell here.
Constellations
Rebecca Wild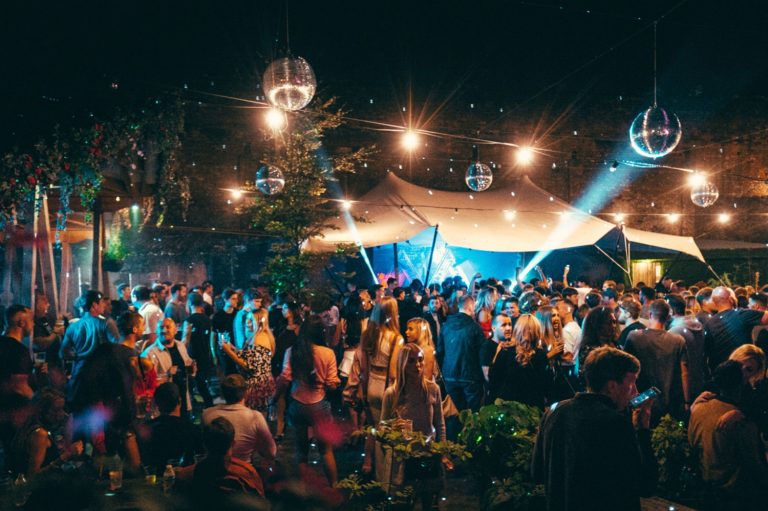 Constellations is the brainchild of Rebecca Wild and Nicholas Baskerville. What was once a recycling yard, is now an award-winning garden and the adjoining nearly derelict warehouse became a multifunctional event space.
They wanted to create more opportunities for people to come together and share creative experiences. As well as provide a social hub within the fastly developing business community choosing the Baltic Triangle as their new home
The venue has been home to some of Liverpool's most exciting and respected creative minds; curating gigs, festivals, club nights, exhibitions and conferences. With determination and unrestrained enthusiasm, Constellations continues to push the city's cultural offering forward.
Becky has been particularly active as a mentor and ally to women in business. This has included sitting as a direct on the Baltic Triangle Area CIC for 7 years as well as actively promoting more female role models within the business sector through the Women's Leadership Group. Campaigning for better representation of the essential impact of our grassroots music communities and creating a range of supporting learning opportunities such as internships, paid apprenticeships and first time jobs.
With the recent news of their closure at the end of next year this has not damped their spirits, and they will continue to keep doing what they do until the very last day. With campaigns running such as Live Music Thursdays – a free to attend event celebrating live music in the city, and Roasts and Records – an exciting food and music concept running every Sunday they still run a late night bar for local residents plus a multitude of different ticketed events every week. Constellations is looking forward to a final year of music festivals, weddings, creative conferences and food celebrations.
Red Wigwam
Lorna Davidson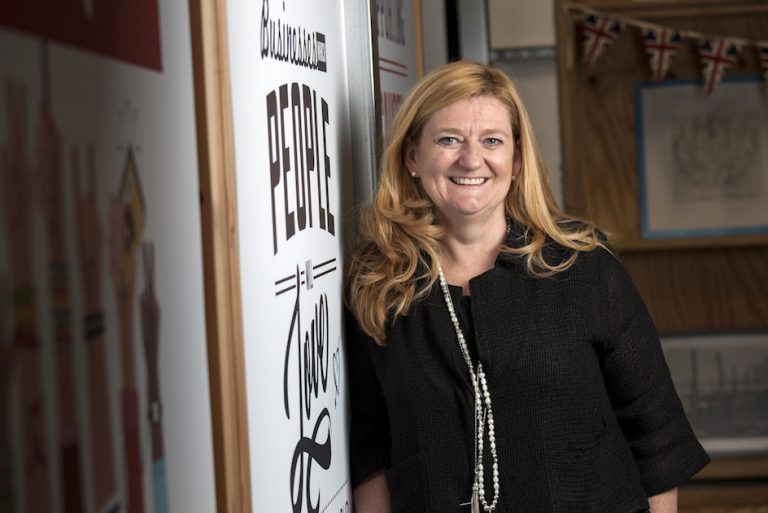 RedWigWam is a recruitment agency with a difference. It's disrupting the stagnant part-time worker market and revolutionising the way businesses recruit temporary workers. At just four years old it's one of the companies spearheading Liverpool's climb as one of the fastest growing digital hubs and it's based right here in the Baltic Triangle.
The online platform is designed for modern workers and busy hirers. The platform matches local workers with flexible part-time jobs, based on skill set and time available. Part of The Mothership Group, RegWigWam is just one of serial entrepreneur Lorna Davidson's portfolio and we're proud to call them our neighbours!
Cyberfrog Design
Sue Flannery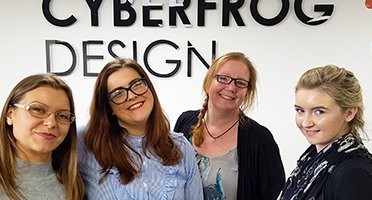 Having fallen out of love with the teaching profession Sue Flannery decided it was time to make a change. She took control and moved from the world of education to the complex world of website design and digital marketing – and made it look easy!
Sue is a true pioneer and has built up Cyberfrog Design to be a staple in Liverpool's digital marketing landscape.
Liverpool Girl Geeks
Jo Morfee & Chelsea Slater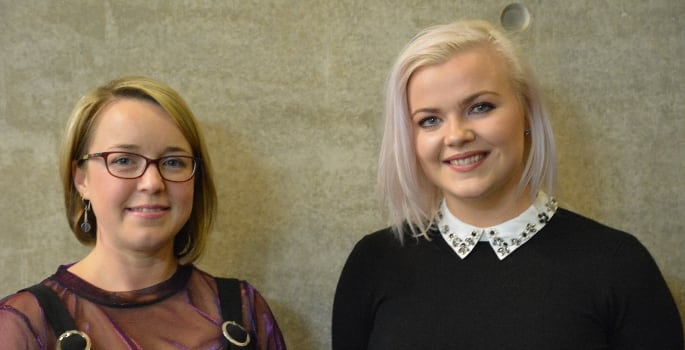 Liverpool Girl Geeks have taken the tech world by storm. Pioneers for gender diversity, Liverpool Girl Geeks is on a mission to reduce the gender gap and encourage more women in tech.
Offering monthly meet ups, as well as training and workshops geared up the help beginners get their head around complex coding and UX, Liverpool Girl Geeks is a true star of the Baltic Triangle. And it doesn't stop there, the team recently launched InnovateHer, taking their model to schools in the North West to inspire the next generation of tech.
If you would like to move your business to the Baltic Triangle, we currently have office space available to rent. To find out more about joining the 54 St James Street community, please click here or contact venue@thewo.co.uk for further information.