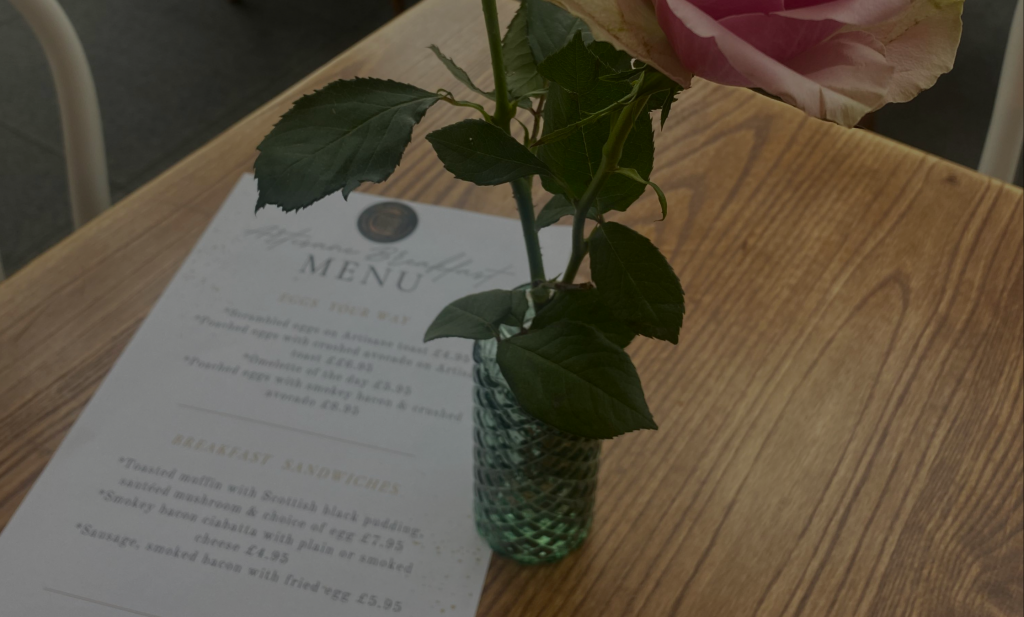 NEW Catering Menu for Your Event by Artisane @ 54 St. James Street
We're excited to introduce our latest addition to 54 St. James Street's conferencing facilities – our fresh conference menu! Located on the ground floor of our beautiful venue, on-site café Artisane has put together a selection of dishes to enhance your meetings and conferences.
Artisane is an award-winning bakery, patisserie, sandwicherie, and café based at 54 St James Street, in the heart of Liverpool's Baltic Triangle. Far from new, they have been serving up delicious treats from their successful Childwall and Bold Street venues for years, and have amassed quite a customer base! Find out more about Artisane.
We understand the importance of great food for productive gatherings. From sweet & savoury options to power-packed lunches and tasty snacks, this menu is tailored to meet your needs and preferences, ensuring a seamless and enjoyable conference experience for you and your guests.
Join us at 54 St. James Street and enjoy our delicious and thoughtful food selection that will make your meetings memorable and successful. Enquire about holding your next conference or event at 54 here.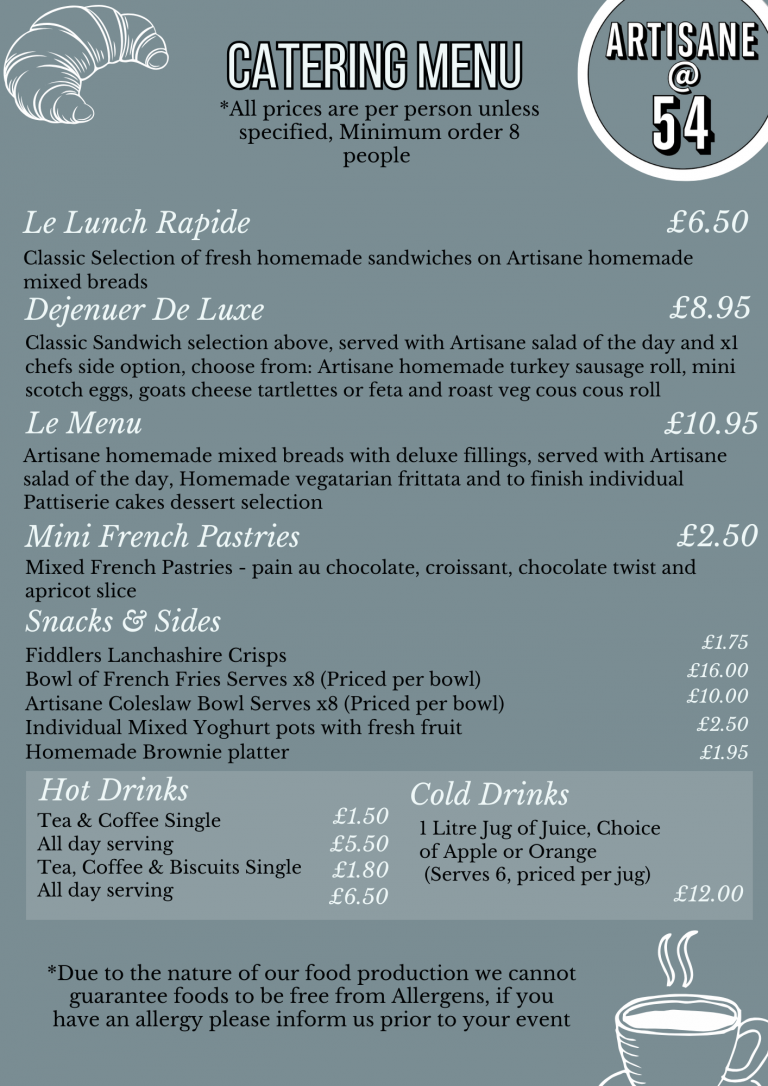 You can download the menu here.