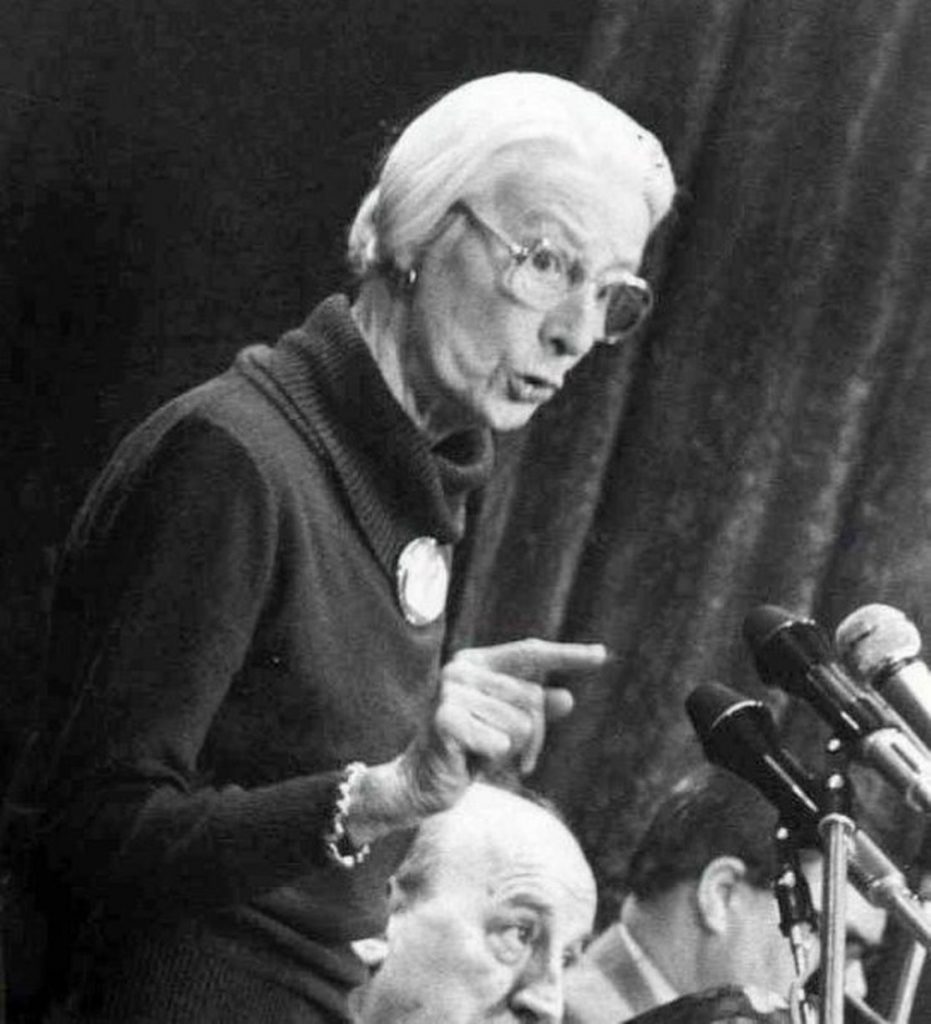 Celebrating Great Historic Women at 54: Margaret Simey
We're continuing our celebration of our city's great historic women. This month we're shining a light on Liverpool legend, Margaret Simey. A social activist, reformer and local councillor, Maragret is a woman who fought fiercely for the good of her community. 
We remember Margaret's trailblazing achievements as the namesake of our Simey Suite. Here is her story…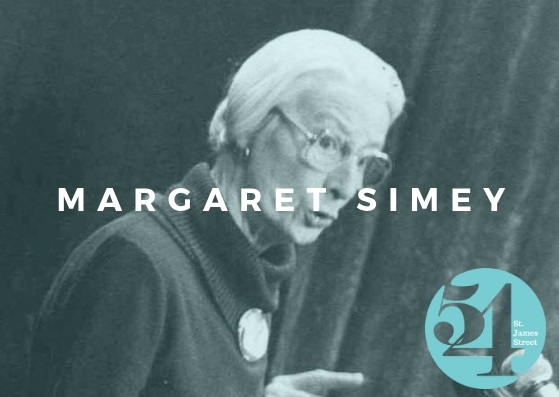 Margaret Simey was a social reformer and local councillor, best remembered for challenging the Merseyside police over the Toxteth Riots. A champion of the underdog against the establishment, she was dedicated to the people of Liverpool, especially Toxteth and other local inner-city neighbourhoods.
By the mid-1970's Margaret had become a national figure through her election as a member, and later chairman, of the Merseyside police authority. It was this role which led her to question the behaviour of the police before and after the 1981 Riots in Toxteth.
Margaret participated vigorously in these developments. As a Labour city councillor for Granby Ward from 1963, she demonstrated both the depth of her local knowledge and her impatience with many of the structures of local government. Despite all the community institutions, Margaret was aware that the working classes were facing further hardships as Liverpool fell deeper into economic decline.
With a career of social activism spanning more than 60 years, Margaret became one of the best-known of local figures. Today, we are proud to remember her lifetime of work as namesake of our Simey Suite.
The Women's International Centre for Economic Development (aka 54 St James Street) was built for women, by women. We're proud to work with such talented women and to call ourselves home to The Women's Organisation.
If you'd like to find out more about our 'WICED' roots, click here.