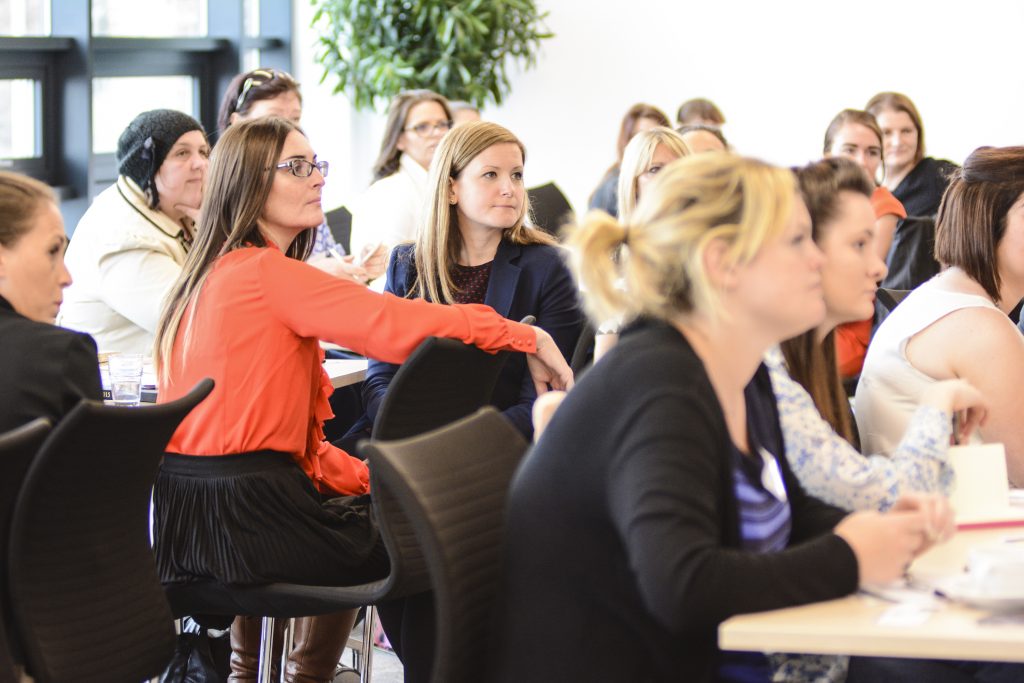 Empowering women with our 'WICED' roots
The Women's International Centre for Economic Development (aka 54 St James Street) is a trailblazing project led by The Women's Organisation, built with the mission of empowering women and our local community at its heart.
This month, we're celebrating our WICED roots and all the work which happens within our walls to empower women!
Empowering women as part of the WICED project
54 St James Street was developed as part of the 'WICED' project to create a Women's International Centre for Economic Development for empowering women. As part of the project we brought together leading academics from across the globe who specialise in women's enterprise and wider economic development issues.  This formed a ten year research project which helped shape the centre you see today.
Since opening our doors in 2011, 54 St James Street has helped to create over 1,000 new businesses, created over 2,000 new jobs and has been a physical home to over 70 businesses.
Incorporating the creation of the business centre, along with an international research hub around women's economic development, it is an initiative which has paved the way for female entrepreneurship in the region. So much so that our hub was featured in the Department for Communities and Local Government's Supporting Local Government report for 2015, as one of four North West Projects which has successfully impacted the local economy thanks to ERDF funding. (You can download the report here).
A space built for women, by women
As home to The Women's Organisation, empowering women is at the top of our agenda and we're incredibly proud to be built for women, by women. While our building is open to all, our ethos means that we aim maintain a ratio of 80% female led businesses in our office space.
If you've ever visited our 54 St James Street home, then you will know that we're a community full of life. Our building was designed to be a light, bright and safe space for women to come together, work and collaborate in. The building itself is designed with round and circular shapes, rather than austere sharp edges, while our many communal areas add to the sense of community.  And with no male-only toilets in sight and design touches including ledges for handbags and wide, spacious corridors, women are at the very centre of our design.
You may also have noticed that each room at 54 St James Street has been carefully named to celebrate the pioneering women who have made their mark in history and shaped the world we live in today. From revolutionaries like Eleanor Rathbone and Kitty Wilkinson with local connections, to internationally renowned names including Rosa Parks and Marie Curie. (You can find out more about the namesakes of our rooms over on the blog.)
When you use our space, you contribute to The Women's Organisation's valuable work of supporting vulnerable women and disadvantaged communities.
If you would like to hire any of our meeting spaces, whether you require meeting space to facilitate training, exams, interviews, or you just want some quiet work space, our multi-purpose building caters for gatherings of anything from 2 to 150 people. To find out more, please contact venue@thewo.org.uk or visit our conferencing & events page.